Powering the future: Schneider Electric's Electricity 4.0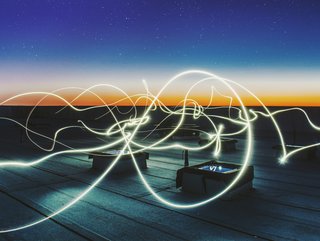 Schneider Electric is championing the energy revolution, through Electricity 4.0, which the company says is the fastest way to achieve net-zero
Electricity 4.0, a term coined by Schneider Electric, is said to be the future of the energy sector, to represent the convergence of electric and digital at scale - empowering the electricity system to become greener and smarter.
The concept is about accelerating new energy sources to unlock a flexible, reliable bidirectional grid infrastructure and efficiency measures to avoid energy waste.

The age of Electricity 4.0
Proven to be 3-5x more efficient than other sources, Schneider Electric believes that electricity is the most efficient energy and therefore the best vector for decarbonisation and the key to the climate crisis. To enable this energy revolution, Schneider Electric will build the 'New Electric World' by providing smart energy everywhere in homes, buildings, data centres and throughout the infrastructure of cities.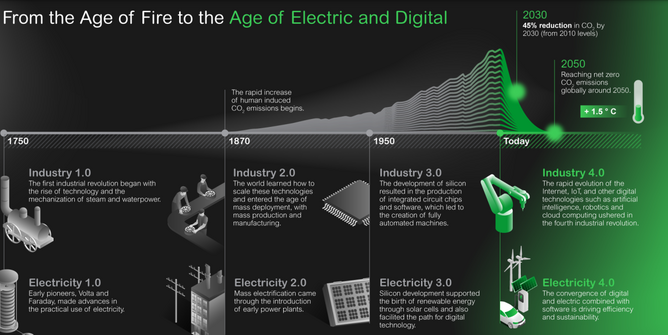 Achieving smart energy through digitilisation
This month, the company announced the launch of its Industrial Digital Transformation Consulting and Deployment Service, to accelerate this process.
Schneider Electric offers services based on a reliable and expandable approach to industrial digitalization that delivers significant results. These services encompass the stages of identifying needs, evaluating the current situation, developing a plan, creating a design, executing the plan, and ensuring ongoing customer satisfaction. Industrial companies can leverage Schneider Electric's extensive knowledge and experience in the industrial and energy sectors, along with its industrial software capabilities, to achieve demonstrable impact across a range of targets, including operational efficiency and workforce empowerment; sustainability; energy efficiency; asset optimisation; and, cybersecurity.
4th Industrial Revolution
In addition to industrial digital transformation services for its customers, Schneider Electric is one of the few companies in the world that has earned multiple distinctions of 4th Industrial Revolution (4IR) Advanced Lighthouse by the World Economic Forum for its own global smart factories and distribution centers. Lighthouses are factories that have taken 4IR technology from pilot to integration at scale, to transform operations, value chains and business models for compelling financial, operational, and sustainability returns.