U.S Steel & CarbonFree partner on carbon capture project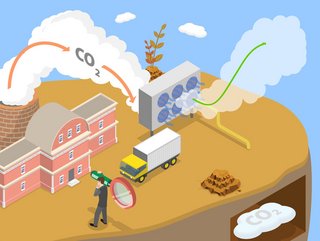 US Steel is working to achieve a 20% reduction in greenhouse gas emissions intensity by 2030
SkyCycle™ Technology by CarbonFree has the potential to trap and convert approximately 50,000 metric tons of CO2 every year
U.S. Steel Corporation and CarbonFree Chemicals Holdings have signed a non-binding Memorandum of Understanding (MoU) to work together towards capturing CO2 emissions generated by U.S. Steel's Gary Works manufacturing plant using CarbonFree's SkyCycle™ technology. If they reach a definitive agreement, the project could capture and mineralise up to 50,000 metric tons of CO2 each year, which is equivalent to the carbon emissions of nearly 11,000 cars.
CarbonFree's SkyCycle technology is designed to trap carbon emissions from challenging-to-abate industrial sources, convert CO2 into precipitated calcium carbonate (PCC), and generate hydrochloric acid (HCl) as a co-product. This patented technology could capture CO2 from U.S. Steel's Gary Works plant, one of North America's largest integrated steel mills.
2025 start of operations
The MoU establishes a framework for potential discussions regarding the formation of a commercial venture. The parties are expected to make a decision regarding a definitive agreement before the end of 2023, and if they reach an agreement, they are targeting 2025 for the start of operations. The collaboration could lead to future carbon capture, utilisation, and storage projects.
SkyCycle technology is scalable, modular, and patented, and it directly captures CO2 emissions from industrial emitters. The technology produces PCC, a high-value product used in various industrial applications, and calcium carbonate for CO2 sequestration. The CO2 converted to calcium carbonate can be stored as an environmentally friendly mineral.