Alfa Laval showcases next gen technology at tradeshow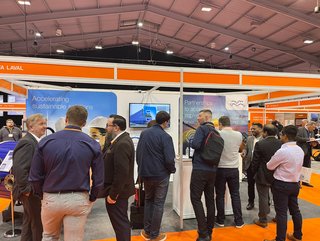 The event was hosted at the Telford International Centre
The show served as a UK debut for two technologies from Alfa Laval – the Micro, a compact exhaust gas heat exchanger, alongside the Gas-to-Liquid range
During its 100th year in operation, Alfa Laval unveiled two novel technologies at the Distributed Energy Show held in March. The event, held at the Telford International Centre, brought together key players from the UK's renewable energy supply chain to present cutting-edge adaptable energy technologies and services as the country accelerates its efforts to achieve net zero.
Alfa Laval took advantage of the event to debut two significant technologies - the Micro, a condensed exhaust gas heat exchanger, and the Gas-to-Liquid (GtL) product line.
Gemma Reeves, Business Unit Manager for Heat Transfer at Alfa Laval, said: "It was great to be back in a face-to-face environment and see our message resonate with other industry professionals. The Distributed Energy Show allowed us to advance the conversation around the path to net zero, and hopefully broaden some horizons by showcasing what new technologies are capable of.
"We believe that there will be no silver bullet to decarbonisation – it's about collaboration and identifying how existing and new technologies alike can work in tandem with our own to draw the maximum benefit. There was a tangible sense of this at the event, and I look forward to seeing what innovations are born out of it..."