Baker Hughes & Fortescue explore green hydrogen projects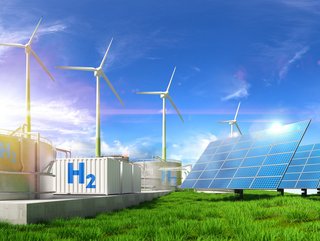 The memorandum of understanding sets groundwork for collaboration to decarbonise hard-to-abate industries, such as mining, steel and cement
Baker Hughes (NASDAQ: BKR) and Fortescue Future Industries (FFI) signed a memorandum of understanding to jointly explore opportunities for scaling and adopting technology solutions for green hydrogen, green ammonia, and geothermal projects. The companies aim to speed up the energy transition by leveraging their respective technology portfolios and expertise in new projects.
For hydrogen and ammonia development, Baker Hughes will bring its technology and expertise in liquefaction and compression, turboexpanders, and hydrogen-fueled turbines. For geothermal, Baker Hughes will provide its expertise in geothermal subsurface analysis, geothermal well services, emissions measurement, monitoring, carbon reinjection, and digital solutions for asset performance management and process optimization.
The collaboration aspires to bring early-stage technologies to commercial scale faster and potentially reduce greenhouse gas emissions in energy production and industries such as mining, steel, and cement.
"FFI and Baker Hughes share ambitions for transforming and accelerating the energy transition," said Lorenzo Simonelli, CEO of Baker Hughes. "Our portfolio of technologies can help place both companies at the forefront of tackling climate change with practical and implementable solutions."
The MoU was announced at the 23rd Baker Hughes Annual Meeting in Florence, Italy, which brings together energy and industry leaders to discuss the changing energy landscape and solutions to address climate change.