Danfoss achieves record-high investment levels of €10 bn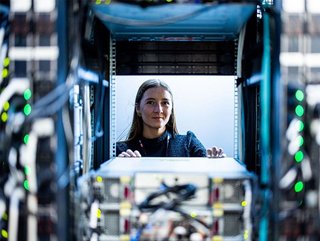 Sales increased 36% to EUR 10,256 million (2021: 7,539m), corresponding to a significant organic growth of 15%
Danfoss continues its transformation driven by the shift in energy systems to renewable energy
Danfoss' impressive 2022 results underscore the immense potential for growth in products and solutions that contribute to meeting global and regional climate targets.
In 2022, sales soared by 36% relative to the previous year, with organic growth registering a robust 15%, and an EBITA margin of 11.9%. Furthermore, the company generated a strong free operating cash flow of EUR 465 million, representing a 16% increase from 2021. Despite having made significant strategic investments in innovation, production capacity, digital transformation, and regional growth initiatives, Danfoss achieved a 26% EBITA increase, amounting to EUR 1,224 million, compared to the previous year. Notably, the company's earnings were affected by its exit from Russia and the establishment of Semikron Danfoss, and driven by a higher topline and continued traction in sourcing management, factory performance, and pricing.
"Danfoss is better positioned for growth across all regions than we have ever been. Our sales are almost distributed evenly across the Americas, Europe, and Asia with significant opportunities in all regions. As an example, we increased our sales significantly again this year in North America. With our record levels of investments in production capacity, regionalization, and digital solutions, we are targeting to further improve the service to our customers globally," says Kim Fausing, President & CEO of Danfoss.
Danfoss' Core & Clear 2025 strategy, a green growth strategy, was launched in April 2022 with the aim of ensuring further investments in strengthening Danfoss' three business segments and sustaining strong application know-how, sustainable innovation, and leading positions.
Outlook for 2023
Danfoss is dedicated to expanding or maintaining its market share, and sales for the full year are projected to fall between EUR 10.4-11.9 billion. The company expects its EBITA margin to be within the range of 11.5-13.0%, following ongoing integration of acquired businesses and investments in new product and solution development. However, the expected growth and profitability performance is dependent on a range of external factors, including global supply chain disruptions, inflation, the pandemic, the war in Ukraine, and general world economic growth rates.