Energy efficiency: An often overlooked solution
By Alan Greenshields, Director EMEA at ESS Tech Inc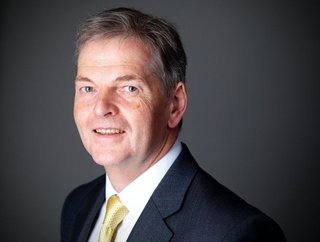 Intermittent renewable energy and battery energy storage is the solution to the European energy crisis
"An energy storage miracle is coming, and it is going to change the world."- Bill Gates.
The world, and Europe in particular, is in the midst of an unprecedented energy crisis. Energy markets were showing signs of recovery following the coronavirus pandemic as supply chain disruptions abated and the global economy reopened. This recovery was curtailed due to Russia's invasion of Ukraine, which caused extreme short-term disruption and triggered longer-term realignment in the global energy system.
The invasion revealed the vulnerability of Europe's energy supply. Households are facing record energy prices, and governments have been tasked with introducing policies and action to ensure adequate energy is available to meet the needs of their citizens.
At the same time, global energy investment has reached record levels. According to the International Energy Authority, investment increased by 8% in 2022 from 2021 levels, rising to $2.4 billion. Driven by investment in renewables and grid efficiency, the global outlook is promising, yet still a great deal remains to be done.
A brighter future
Electrification offers a path forward for Europe from Russian-dominated fossil fuel supplies, but only if that electricity is not generated with those same fuels. Continued growth in renewable energy generation combined with the deployment of emerging Battery Energy Storage Systems (BESS) holds the key to the resolution of the current energy crisis.
At times of significant generation from solar and wind sources, excess energy can be stored in batteries for use later during peak demands, providing clean energy when needed. Today periods of peak demand are frequently met by gas "peaker plants," but these have not only environmental concerns, but now geopolitical ones associated with their use.
According to energy research think-tank Ember, if the EU 2030 renewable energy target were raised to 45%, gas imports would halve, which would support a saving of €200 billion from 2025 through to 2030.
An overview of global energy storage
BESS is one of several emerging Long Duration Energy Storage (LDES) technologies, which range from existing pumped hydropower installations to thermal storage concepts that use molten metals or salts, to electrochemical batteries.
Research from Bloomberg New Energy Finance predicts the capacity of energy storage installations will increase 15 times over 2021 levels by 2030, reaching 411 GW. The findings are also supported by global research firm McKinsey that sees a strong ongoing rise in energy storage capacity in the bid to reach grid-net zero by 2050.
Widespread adoption of LDES technologies is already underway in supporting this goal. For example, the US municipality Sacramento Municipal Utility District recently announced that it will deploy up to two GWh of ESS iron flow LDES batteries to provide a grid energy storage solution
The growing global need for secure and clean energy
While identified for many years as a growth opportunity, the energy storage market has seen a significant uptake in demand and investment in 2022 driven by geopolitical unrest, rising gas prices and the need to reduce carbon emissions.
In 2023, these trends are likely to continue and accelerate as renewable energy adoption grows and the inextricable link between energy security and national security is increasingly recognized worldwide.
In parts of Europe, electricity generated with natural gas is now nine times more expensive than electricity from wind. The price disparity reflects both the impacts of the Russian invasion of Ukraine, and the cost-effectiveness of renewables and only further encourages the rapid shift towards cleaner sources of energy.
Beyond adding renewables and BESS, countries are also looking to cross-border solutions with renewable rich regions connected to high demand areas. The Australia-ASEAN Power Link project, which is expected to come online in 2027, will see a combination of the world's largest solar farm and battery system in Australia's northern territory being connected to Singapore via 4,200 kilometres of HVDC submarine cables to transmit the electricity. A similar solution to provide solar energy from north Africa to European countries via HVDC cables is taking shape with the signing of an MoU between Morocco and four European nations: Germany, France, Spain and Portugal.
As we move into 2023, one thing is certain: the emerging clean energy + energy storage economy will continue to grow as countries seek to decarbonize their energy systems and ensure sustainable, resilient and secure power supplies insulated against future geopolitical challenges.