Ex-Google CIO joins Tesla-backed ZOLA's Board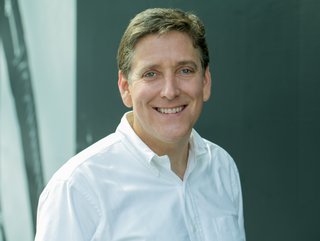 Leading emerging market energy technology company boosts senior management with hire of former Google CIO and Morgan Stanley executive - Ben Fried
ZOLA Electric, the leading Enterprise technology company delivering energy access to emerging markets, announces the appointment of Ben Fried as a Senior Advisor and member of its Board of Directors.
From 2008 to 2022, Ben was Chief Information Officer at Google, leading a team of thousands of engineers, created a new vision for IT and used Google's product engineering disciplines to build breakthrough solutions to Enterprise problems.
From 2014-2022, Ben was also Google's New York site lead, the company's largest site outside the Bay Area, which grew from 5,000 to 14,000 under Ben's leadership.
Previously, Ben spent 13 years at Morgan Stanley - the multinational financial services company - as a Managing Director, where he designed and built the firm's e-commerce and intranet architecture and infrastructure.
Ben will materially assist ZOLA in its rapid expansion, and complement ZOLA's impact-driven mission – to develop enterprise technology solutions to deliver energy equality worldwide. Ben's appointment will significantly strengthen ZOLA's capacity to develop world-class distributed energy systems, offering a decarbonized, decentralised and digitised primary power solution to the global energy access problem.
Ben commented:
"I am delighted to be joining the Board of ZOLA Electric as one of the leading technology companies today in the energy access space. I am particularly impressed by the sophisticated architecture of ZOLA's unique energy technology platform and the innovative technology solutions it is deploying to drive away Energy Inequality across the globe. I look forward to contributing to the continuation of ZOLA's success, both as a company and of its mission to improve Energy Equality for millions worldwide."