Monta and evec partner on affordable charging proposition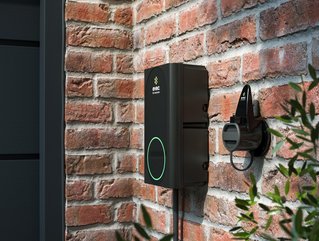 evec is the UK's fastest growing manufacturer and supplier of electric vehicle (EV) charge points
evec's customers will be able to join and use Monta's roaming network of over 280,000 charge points across Europe
evec, the UK's swiftest expanding manufacturer and supplier of electric vehicle (EV) charge points, has teamed up with the EV charging platform Monta to make charging EVs more accessible and affordable throughout the UK. evec is dedicated to promoting the adoption of EVs by providing the most cost-effective residential and commercial EV chargers available.
evec and Monta aim to significantly impact the UK's EV charging targets by offering high-quality, value-driven EV chargers that are Powered by Monta, and helping achieve the goal of 300,000 charge points in the UK by 2030.
evec's chargers will now come with Monta software pre-installed through the Powered by Monta programme, simplifying the onboarding process to Monta's platform. evec customers will have access to Monta's roaming network of over 280,000 charge points across Europe, allowing drivers to charge their vehicles at home, at work, and on the go.
Monta's platform enables charge point owners, both residential and commercial, to earn revenue by sharing their charge points with the EV charging community. Charge point owners have complete control over availability, cost, and access, providing a highly flexible solution.
evec is committed to being carbon positive throughout their entire operations and will use Monta's data to determine the carbon impact of EV charging.
Stephen Johnson, CEO at evec comments: "Sustainability is core to everything we do at evec, and in partnering with Monta we hope to not only accelerate our own carbon reduction but to accelerate the decarbonisation of transport in the UK. Electric vehicles offer a huge opportunity to create a greener future in the UK, and evec and Monta will be a huge part of this transition. We're confident that our high quality, value-conscious charge points combined with Monta's innovative software solutions will enable a new influx of drivers to transition to EVs."