Repsol to invest in Italy developing renewable projects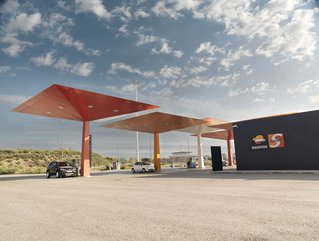 Repsol to invest in Italy developing renewable projects
Spanish energy & petrochemical company - Repsol - to develop more than 1,700MW of renewable energy projects in Italy, with 60% already at an advanced stage
A multi-energy company committed to a sustainable world, Repsol is a Spanish energy and petrochemical company dedicated to creating value in a sustainable manner through innovation, efficiency, and respect to drive progress in society.
"We strive to drive the evolution towards a decarbonisation energy model, and with this ambition in mind we have set ourselves the goal of reaching a net zero emissions company by 2050," says Repsol.
Present throughout the entire energy value chain, Repsol has announced its plans to develop renewable energy projects in Italy totaling more than 1,700MW. Once fully operational the projects will add 943MW of wind and 825MW of photovoltaic solar projects to its portfolio. Currently, 60% of the projects are already at an advanced stage of development.
Why invest in Italy?
Dedicated to becoming a global player in the renewable energy sector, Italy offers Repsol great potential to strengthen its position in the key European markets.
With an office in Milan to manage this portfolio, these projects coupled with its recent acquisitions in Itlay - Asterion Energies - expands Repsol's portfolio to include Puglia, Lazio, Sardinia, Umbria, Sicily, Basilicata, Molise, and Tuscany.
Construction is imminent for the first two photovoltaic solar plants in the country, which will have a capacity of 11MW and will be located in the Puglia region (Southern Italy).
A sustainable alternative: Innovating renewable fuels
For sectors where decarbonisation is more complicated - aviation, heavy-duty road freight, and maritime transportation - Repsol is at the forefront of developing renewable fuels for such industries where electrification is not a current viable alternative today.
What are the benefits of renewable fuels?

One key benefit of renewable fuels is that they release up to 90% less CO2 than conventional fuels, making them an effective solution to reducing emissions. Other benefits include environmentally friendly production due to the materials deriving from circular raw materials with a low carbon footprint. Such materials include vegetable oil, animal fat, biomass, waste from the agri-food industry and farming waste.
However, the main advantage of such fuels is its compatibility with the existing infrastructure and the ability to be used in any current vehicle. "We don't have to wait until new technologies are developed or a vehicle fleet is renewed before being able to start reducing emissions. In fact, the fuel we fill our tanks with at service stations today already contains more than 10% sustainable fuels," explains Repsol.
The company adds: "In Spain, all the fuels you'll find at our service stations already include more than 10% biofuel to comply with government standards [...] We are working to increase this percentage."