Statistical Review of World Energy given to Energy Institute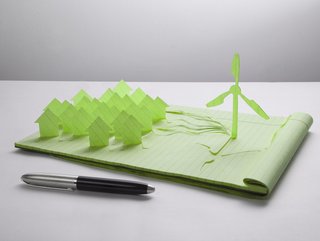 bp to remain key contributor, including participation in new advisory board
The Energy Institute is to become the new custodian of the longstanding, free-to-access data source
During the opening of International Energy Week in London, it was announced that the Energy Institute (EI), the chartered professional membership organization for energy professionals, will take over as the new custodian of The Statistical Review of World Energy.
The annual publication, which has been published by bp for over 70 years, provides the most extensive, impartial, and up-to-date compilation and analysis of global energy production, consumption, and emission statistics. Users can access it for free. Beginning this year, the publication will continue under the name The Energy Institute Statistical Review of World Energy.
Spencer Dale, bp's Chief Economist, commented on the development, saying: "I'm hugely proud of the Statistical Review of World Energy, which bp has compiled and produced for over 70 years. The Statistical Review has a global reputation for providing timely, objective and comprehensive data on all aspects of the energy system, and is used widely by industry, governments and societies across the world to improve their understanding of the energy system and track the latest developments.
"bp is committed to supporting the continuation of this vital source of information, which is free for users to access. The Energy Institute, as the leading, independent, professional body for energy, is the perfect new custodian. bp will work closely with the Energy Institute to handover our role in producing the Statistical Review and will continue to support and champion its role in the future."
bp to continue support
bp will provide continuing support for The Energy Institute Statistical Review of World Energy. As the EI's new Partners, KPMG and Kearney have also committed funding and sector expertise. Data compilation will continue to be undertaken by the Centre for Energy Economics Research and Policy at Heriot-Watt University. An advisory board will be established bringing together respected energy thought leaders and experts to provide strategic oversight of the publication.