Sustainable buildings: Reducing carbon impact and energy use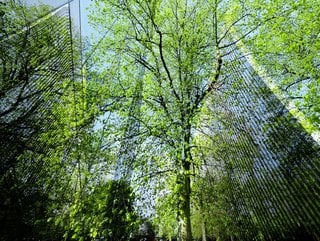 Teva Pharmaceuticals and Honeywell are collaborating to hit ESG and net zero targets, Credit: Getty Images
Teva Pharmaceuticals and Honeywell are working together to hit ESG and net zero targets by cutting carbon emissions at Teva's Hungary facility
Teva Pharmaceutical Industries Ltd (Teva) has been working to improve health since 1901 when it was established in Jerusalem as a small wholesale drug business that distributes imported medications.
The company now has a portfolio of over 3,500 products, with around 200 million people globally taking Teva medicine every day.
In 1885, inventor Albert Butz created what has become the modern thermostat and founded the company now known as Honeywell. In the nearly 140 years since, Honeywell has diversified to become a solutions-orientated company, with technologies that help aircraft, buildings, manufacturing plants, supply chains and workers become more connected to make the world smarter, safer, and more sustainable.
Reducing energy consumption and carbon emissions
Teva and Honeywell are working together to reduce energy consumption and carbon emissions at Teva's Hungary manufacturing facility.
Commercial buildings and construction account for 37% of global energy and process-related carbon dioxide emissions.
In 2022, buildings sector energy use increased by around 1%, and whilst direct CO2 emissions from buildings decreased to 3 Gt, indirect CO2 emissions increased to nearly 6.8 Gt.
"At Teva, environmental sustainability ranks high on our agenda, and our recently launched 2022 ESG Progress Report showcases our strategic approach and priority topics, among others minimising our environmental footprint," said Gary Baker, General Manager at Teva Active Pharmaceutical Ingredients, Hungary.
"We reduced our absolute scope 1 and 2 greenhouse gas emissions by 24% (vs. 2019), putting us ahead of schedule to meet our 2025 target (25% reduction), and we reduced our absolute scope 3 GHG emissions by 12% (vs. 2020). This project will further support our efforts to lessen the impact we have on the environment."
Targeted EaaS approach reduces emissions and cost
Teva are utilising Honeywell's 'Energy as a Service' (EaaS) model, reducing the need for major capital investment whilst deploying energy improvement upgrades. Establishing a three-year energy performance baseline for the facility will support Teva in confirming which building assets are driving the site's energy consumption, and encourage a targeted solution approach.
"Despite the prioritisation of sustainability efforts, managing costs is often a key factor," says Evangelos Alepochoritis, Honeywell's European leader for Energy and Sustainability.
"Using an EaaS model, companies now have the opportunity to make significant energy improvement updates without significant capital outlay, meaning they can invest in other priorities while also reducing the environmental impact of their buildings,"
Sustainability: A global corporate responsibility
The improvements will reduce Teva's environmental impact, supporting the company as it works towards its ESG goals.
"Leaders of large multinational companies such as Teva recognise that sustainability is key to their success — and that the energy efficiency of the buildings they own or lease is a strategic business priority as well as an environmental imperative," said Alepochoritis.
Teva is working to reduce absolute scope 1 and 2 GHG emissions by 46% by 2030 (vs. 2019), aligning to a 1.5°C pathway, and reducing absolute scope 3 GHG emissions by 25% by 2030 (vs. 2020), aligning to a well-below 2°C pathway.
"Reducing our carbon impact is not just a commitment, it's a responsibility," Baker says.
******
For more energy insights check out the latest edition of Energy Digital Magazine and be sure to follow us on LinkedIn & Twitter.
You may also be interested in Sustainability Magazine and EV Magazine.
Please also check out our upcoming event - Sustainability LIVE in London on September 6-7 2023.
BizClik is a global provider of B2B digital media platforms that cover Executive Communities for CEOs, CFOs, CMOs, Sustainability Leaders, Procurement & Supply Chain Leaders, Technology & AI Leaders, Cyber Leaders, FinTech & InsurTech Leaders as well as covering industries such as Manufacturing, Mining, Energy, EV, Construction, Healthcare + Food & Drink.
BizClik – based in London, Dubai, and New York – offers services such as Content Creation, Advertising & Sponsorship Solutions, Webinars & Events.