UK Government provides £12mn to energy industries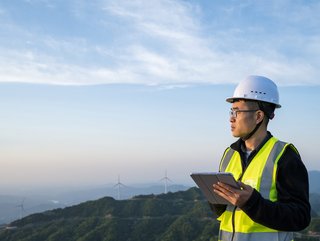 UK Government announces further funding to help businesses clean up industrial processes and improve energy efficiency
The UK government will provide over £12 million in funding to 22 winning projects, benefiting industries such as pharmaceuticals, steel, paper, and food and drink. The funding is part of the Industrial Energy Transformation Fund (IETF), aimed at helping energy-intensive industries across England, Wales, and Northern Ireland to improve their energy efficiency and cut carbon emissions. The projects include sustainably harvesting food, capturing waste heat, and using high temperature heat pumps to reduce energy use in dairy farms. The funding will support the UK's net zero target by helping industries to reduce emissions and lower their energy costs, ultimately safeguarding jobs.
Graham Stuart, Minister at the Department for Energy Security and Net Zero said: "Boosting the energy efficiency of industrial processes is a critical step not only in our transition to a lower-carbon economy, but also by helping businesses to cut their energy costs and protect valuable British jobs.
'That's why the government has stepped in once again to support energy intensive industries, with a fresh funding round to unleash the next generation of green innovators who are re-shaping the way technology can reduce carbon emissions."
£34.8 million of funding has been awarded through the Industrial Energy Transformation Fund, which was first launched in June 2020.
Today's £12.4 million represents a combination of winning projects from the final Phase 1 competition window and first Phase 2 competition window
The winners from the IETF Phase 1: Spring 2021 and IETF Phase 2: Autumn 2021 competition windows have now been announced.