What does the IETF mean for energy-intensive users?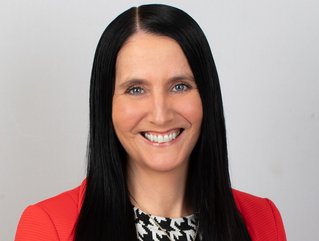 Jodie Eaton was appointed Shell Energy's CEO in January of 2022
Jodie Eaton, Shell Energy's CEO, on what the government's recent Industrial Energy Transformation Fund means for energy-intensive industries
Last month, the government announced the recipients of more than £12m in grant funding to help energy-intensive industries cut their carbon emissions and streamline energy costs. Awarded as part of the Industrial Energy Transformation Fund (IETF), capital has been split between 22 pioneering projects across sectors including pharmaceuticals, steel, paper and food and drink.
Aiming to future-proof British businesses and accelerate the UK's green industrial revolution – a wider ambition to decarbonise industrial processes and reduce national reliance on fossil fuels – funding will be used to deploy new technologies and improve efficiencies. So far, more than £34m has been awarded through the framework since its introduction in June 2020, with additional phases to be announced later this year.
Commenting on the announcement, Jodie Eaton, CEO of Shell Energy, said: "It's positive news indeed to see further government support given to energy intensive industries. Grant funding is essential to help drive the future of British industry, especially when it comes to innovation, efficiency and the roll-out of new technology.
"While the IETF should be celebrated, it's just one of several government-backed initiatives created to support energy-intensive industries. From the £289m Industrial Energy Transformation Fund, which offers support for businesses with high energy use to cut bills; and the £1bn CCUS Infrastructure Fund, which supports transport, storage and industrial carbon capture projects; to the £240m Net Zero Hydrogen Fund, which aims to accelerate low carbon hydrogen production initiatives, grant funding is playing a key role in decarbonising industrial processes.
"But despite such a plethora of support options available, there are thousands of large businesses across countless industries where energy plays a significant operational role. Government funding alone can't provide all the support needed, which means that planning and accelerating net-zero strategies is quickly becoming business-critical.
"That said, according to a recent poll of major energy users undertaken on a Shell Energy webinar, just 37% of attendees considered themselves on track to meet business decarbonisation goals. The vast majority saw clear room for improvement, with 11% admitting to not being on track at all.
"The fact of the matter is simple. Navigating the road to decarbonisation is complex, yet essential in both cutting carbon emissions and streamlining energy costs. Businesses must ask themselves the challenging questions – how are you fairing on the journey towards net-zero? How can you steer through the complexities? What investment is needed? What's more, how can you secure c-suite buy-in when planning for the future?
"Having the right expertise available to help optimise energy efficiency, drive procurement performance and guide you through all the upcoming changes will deliver significant business benefits. Working collaboratively with your supplier is therefore crucial to developing a long-term strategy that will keep you in control.
"We are already helping businesses with simple and reliable solutions for managing energy costs and planning their net-zero roadmap. From offering renewable electricity, gas and cleaner energy options to a comprehensive suite of energy products and solutions for businesses, we are seeing rapid growth in demand for our services.
"For energy intensive users, market volatility will continue for the foreseeable future. Embracing change to maximise efficiencies, while getting ahead of regulatory change, will prove pivotal in maintaining competitiveness at a time when transformation of operations across the board will be critical to success in 2023 and beyond."