2023 World Battery & Energy Storage Industry Expo (WBE)
Tue 08 Aug - Thu 10 Aug, 2023
China Import & Export Fair Complex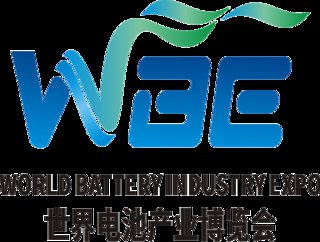 World Battery Industry Expo 2023
Formerly Asia Battery Sourcing Fair (GBF ASIA)
Hosted by eminent trade bodies like Guangdong Battery Industry Association, Dongguan Lithium Battery Industry Association, Tianjin Battery Industry Association, Zhejiang Storage Battery Industry Association, etc., the 2023 show plans to fill a 100,000 sq.m show floor with1,000 exhibitors.
It has so far attracted many big brands as its exhibitors in the past few years, such as CATL, CALB, BAK, Tianneng Group, TeamGiant, Lishen, Sunwoda, Tinci, XCJ, Aoyou Power, Sinowatt, Cham Battery, Xupai, Great Power, etc.

Review of WBE 2022

WBE 2022 hosted a total of 673 exhibitors (up 20%) on a 55,000 sq.m show floor, counting 47856 visits (up 30%). 316 exhibitors were battery makers, making up 46.9% exhibitor attendance. Featuring a lineup of successful entrepreneurs, the 2022 China New Energy Battery Industry Forum gave everyone insight in the latest policies and trends to together promote industry growth.
Exhibition Scope
Various kinds of batteries
Combined batteries for cellphones, interphones, cordless telephone, laptops,
digital cameras, portable DVD, emergency lights, electric toys, UPS, railway
locomotives and passenger cars, ships, etc.
Power batteries and management systems for electric tools, electric bicycles,
electric vehicles, etc.
Energy storage batteries for wind power generation systems, solar photovoltaic
systems and wind-solar hybrid systems, etc.
Power storage application and engineering
Battery materials and accessories
Battery manufacturing equipment and testing devices
Supercapacitor
Co-Located Trade Shows & Live Activities
2023 World Power Supply Expo
2023 Solar PV World Expo (PV Guangzhou)
2023 China New Energy Battery Industry Forum
WBE 2023 Appreciation Dinner
WBE organizing committee
Guangzhou Honest Exhibition Co., Ltd
Guangzhou Innovation Exhibition Co., Ltd
Mobile:+8618529457050
Linkedin:Kiki WBE
E-mail:[email protected]
Website: en.battery-expo.com
Location
China Import & Export Fair Complex
Guangzhou
View on map