Callon Petroleum Company buys Primexx for $788 million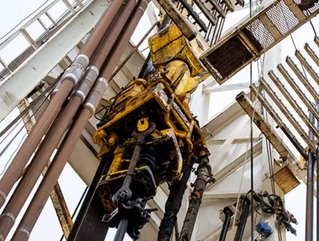 Callon Petroleum Company buys Primexx for $788 million and the transaction is expected to close in Q4
Callon Petroleum Company has enhanced its profile in the Delaware Basin after buying Primexx for $788 million.
Primexx is a private oil and gas operator in the basin with a contiguous footprint of 35,000 net acres in Reeves County and second quarter 2021 net production of approximately 18,000 barrels of oil equivalent per day. The transaction, which involves $440 million in cash and 9.19 million shares of CPE stock issued to the seller, aims to close in Q4.
With approximately 300 identified core net locations, around two-thirds of which are two-mile laterals, the acquired assets will support Callon's continued shift to larger, more capital efficient development projects in the area while increasing the oil cut of Callon's Delaware business and improving corporate cash margins. While Callon delivered production of 89 Mboe/d in Q2, it recorded a net loss of $11.7 million. 
Callon President and Chief Executive Officer Joe Gatto said the transaction checks every operational and financial box on the list of compelling attributes of consolidation.
"The asset base adds substantial current oil production and a top-tier inventory to our Delaware portfolio, and fits squarely into our model of scaled, co-development of a multi-zone resource base," he said. "Our integrated, future development plans will benefit greatly from the combined Delaware scale and we expect to generate approximately 30% more adjusted free cash flow from the third quarter of 2021 through year-end 2023 under our conservative planning price assumptions."
He added the third quarter is off "to a tremendous start" with July production volumes well ahead of second quarter average and commodity price realisations are projected to benefit from the reduction in overall hedged production.
Under the transaction, Callon will:
Capture the benefits of a larger Delaware operation 
The acquisition will increase Callon's Delaware Basin position to over 110,000 net acres. Primexx's assets will immediately compete for capital within the Callon portfolio and increase Callon's capital allocation to the Delaware Basin. In addition, numerous opportunities for cost and capital efficiency gains, which Callon has proven to achieve in past transactions, create upside to current forecasted performance.
Drive substantial FCF increases
The acquired asset base with substantial current production will immediately contribute to both near-term adjusted free cash flow1 and total cumulative adjusted free cash flow of almost $1.2 billion through 2023 at current strip prices. This forecasted free cash flow profile is the product of a reinvestment rate of less than 60% with an associated compounded annual production growth profile that remains under 5%. Importantly, the combined transactions are forecast to be accretive to adjusted free cash flow per share in 2022 and 2023 at both planning prices of $55 - $60/Bbl for oil and current NYMEX strip pricing for oil.
Accelerate deleveraging goals
The transactions will position Callon to accelerate its debt reduction goals, reducing leverage to less than 2x net debt to adjusted EBITDA by year-end 2022 at current strip prices. This rapid deleveraging opportunity accelerates the timetable for the Company's future transition from balance sheet strengthening to exploring return of capital opportunities.
Improve cash margins
The addition of Primexx is expected to further expand Callon's leading cash margins and increase the oil weighting of its Delaware Basin production profile. Given Callon's established operations, minimal incremental G&A will be needed to consolidate the Primexx assets into the newly combined footprint.
Support sustainability initiatives: Primexx has invested in a robust gathering and water management infrastructure that includes 80 MBbl/d of water recycling capacity and 60 miles of water transfer lines, more than doubling Callon's current water recycling capacity. This significantly enhances Callon's ability to manage its freshwater impact in the Delaware Basin while reducing overall development and operating costs.