Australia to invest US$2.71bn into the energy transition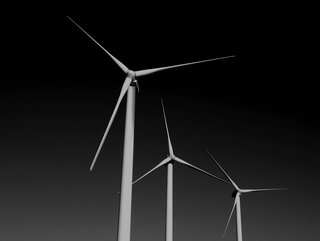 Australia plans investment into energy transition
Australian government announces Federal Budget plans for 2023-2024, including new investment in the energy transition and tenders for renewables & storage
Announced by the Commonwealth government, Australia's Federal Budget 2023-2024 details the country's emphasis on energy costs, supply reliability and environmental impacts. The budget included AU$4bn new investments in the energy transition, and confirmation of tenders for renewables and energy storage.
Key takeaways from the budget breakdown include:
AU$600 million to upgrade social housing.
AU$1bn for Clean Energy Finance Corporation, providing green finance for residential home electrification and energy upgrades.
AU$38.2mn for a Guarantee of Origin scheme to certify renewable energy and green hydrogen production.
Funding for First Nations Community Engagement with green hydrogen development.
Significant new generation and storage through the Capacity Investment Scheme.
Confirming budget commitments for the Net Zero Authority and the Small Business Energy Incentive program.
The Capacity Investment scheme
In addition to the above, it has been reported that funds have also been allocated for the Capacity Investment scheme - the clean energy capacity mechanism - to create significant new generation and storage.

"The Clean Energy Council has advocated for work to begin on a Clean Energy Superpower Masterplan, and the Federal Government has listened. For the first time in years, we have a Federal Government that listens to industry and deeply understands what is required, taking commendable action since coming to power and in this budget. When clean energy wins, families, communities and businesses win. This is good news for industry, but also for all Australians," commented Kane Thornton, Chief Executive at Clean Energy Council on the announcement.

In total, this new budget brings the government's complete investment into clean energy to AU$40bn, with Prime Minister Anthony Albanese vowing the government's intent to mould Australia into a 'renewable energy superpower'.

"This budget has the building blocks to keep Australia in the clean energy investment race and balances cost of living relief for small businesses and households through clean energy and energy efficiency," said Thornton.

"These are concrete steps in building the foundation to accelerate the clean energy transition. There'll be more to do in the coming months and years to deliver Australia's clean energy transition and realise our nation's clean energy superpower ambitions. The Clean Energy Council will continue to work collaboratively with the Australian Government to help make this a reality," concluded Thornton.