Delayed grid connections slow energy decarbonisation efforts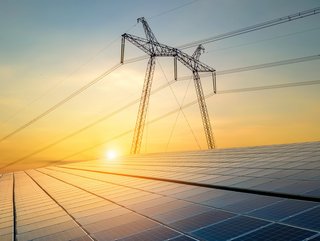 Decarbonising the grid may be slower than it seems
The National Grid and Ofgem express concerns about delayed grid connections, but how will this impact the growth of renewables and the EV industry?
While countries have made great strides towards net-zero emissions, the crucial factor that underpins everything is energy and how organisations produce it to drive decarbonisation across all other activities. Energy powers production, production builds the components; technological hardware; and vehicles, and it also powers those vehicles to enable transportation.

So, if energy is unsustainable, many would argue that all other industries are impacted in the process, which most certainly illustrates the ripple effect of decarbonisation.

We know that, in Europe, grid connection is seemingly becoming a hindrance for wider adoption of sustainable mobility. It seems the projects are in place, yet halted by the lack of grid infrastructure connectivity, which is slowing down wind and solar installations.

They aren't minor delays either. Companies must anticipate 10- to 15-year delays in this process in the UK as grid connectivity isn't able to accommodate significantly higher numbers of renewable applications.

In the UK alone, £198bn (US$249bn) has been pumped into the industry to meet its net-zero target of 2035, however, such delays will chip into the time required to decarbonise.

"The targets have been increasing in the last two or three years dramatically and there is a long lead in investment time that is needed to commit, develop, and deliver these really big assets," says Rebecca Barnett, Director of Networks at Ofgem.

"I think that has caused a real problem; we definitely need to catch up. The incremental approach of the past is not fit for purpose."
Will energy delays slow down the rates of mobility transformation?
We've seen over recent years the growth of the EV industry despite global disruption and events affecting energy supplies across Europe. While renewable energy is a crucial component of a sustainable future, the adoption of battery-electric vehicles (BEVs) seems to be unaffected at present.

The issue of today is making EVs more available to drivers from a cost and usability perspective, and with the majority of homeowners looking to charge their cars at home, our fingers are crossed that they will continue to pay attention to their personal contributions to climate change.

OEMs will continue to provide the vehicles and consumers will receive them via purchase or leasing agreements, which is a critical step in itself. There is also the major element of public charging availability, which companies are looking to address at a more rapid pace and discover new and exciting ways to provide energy to drivers in the areas where they need it most.

As the Russia-Ukraine crisis continues to cause havoc, it could ultimately drive countries to long-term localisation as a result of its short-term strategies to bridge the 40% gap in its energy supply—which would otherwise come from Russia.

The key trend that we're seeing between the EV and energy industries is the need for infrastructure to enable sustainable growth of zero-emission solutions.

"Fundamental reform is needed," says Roisin Quinn, Director of Customer Connections at the National Grid. "More infrastructure is needed. We are working very hard to design and build at a faster pace than we ever have done before."