Energizer Solar partners with Memodo for European expansion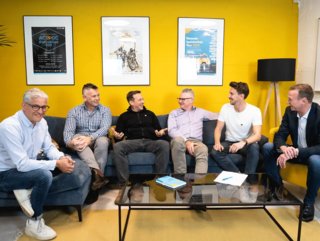 New tie-up involving Energizer Solar and Memodo will see licensee 8 Star Energy roll out products across central Europe and beyond
Energizer Solar is launching in the DACH region (Germany, Austria and Switzerland) and multiple countries throughout Europe as part of a strategic new partnership with Memodo, one of the leading wholesalers for photovoltaics, energy storage, and EV Chargers in Europe.
The product range, which is being rolled out by 8 Star Energy, an authorised licensee of Energizer, offers the complete ecosystem of solar products for consumers to power their homes, including solar storage, panels, inverters, and electric vehicle charging solutions.
The exclusive partnership has been established as part of Energizer Solar's aim to accelerate the growth of the residential renewables market in Europe.
Daniel Schmitt, founder and managing director at Memodo, said Energizer Solar has the potential to become one of the key players in renewable energies, and it foresees a "long term and successful partnership".
Julian Sweeney, founder and managing director at 8 Star Energy, said with renewable energy now accounting for over a fifth of energy consumed in Europe, working with a credible, well-established wholesale partner such as Memodo presents a "golden opportunity" for growth.

"Our aim is to become a leading player in the European renewables market by offering products which help to meet growing consumer demand for alternative energy solutions and establishing partnerships which will help us strengthen our presence across the continent," he said.
As part of the REPowerEU plan, Europe aims to bring online over 320GW of solar photovoltaic newly installed by 2025, over twice today's level, and almost 600GW by 2030.
Memodo recently launched Peakplan, which is designed to serve the energy needs of installation companies, companies with high energy consumption, agricultural operators, construction workers, energy economists and investors on an equal footing with 'tailor-made solutions'.
For better integration of energy suppliers and consumers, Peakplan offers solutions for intelligent grid utilization, new business models for energy marketing and tenant electricity models under the "Energyplan" umbrella.

Solar energy updates

BLUETTI, which launched the EP500Pro on the crowdfunding website kickstarter.com in March 2021, has raised over £4mn.
Equipped with a 3000W pure sine wave AC inverter and a 5100Wh capacity, the BLUETTI EP500Pro - equipped with LiFePO4 battery cells - can provide backup power whenever the outage occurs or when wall outlets are far from reach.
LiFePO4(LFP) stands for Lithium Iron Phosphate and was invented in 1996. BLUETTI claims it provides the best electrochemical performance, lower resistance and is one of the safest and most stable cathode materials.
While charging and discharging the EP500Pro, the lithium ions of LiFePO4 move back and forth between the cathode and the anode to generate an electric charge, so the battery cells can distribute stable and safe energy flows to the devices.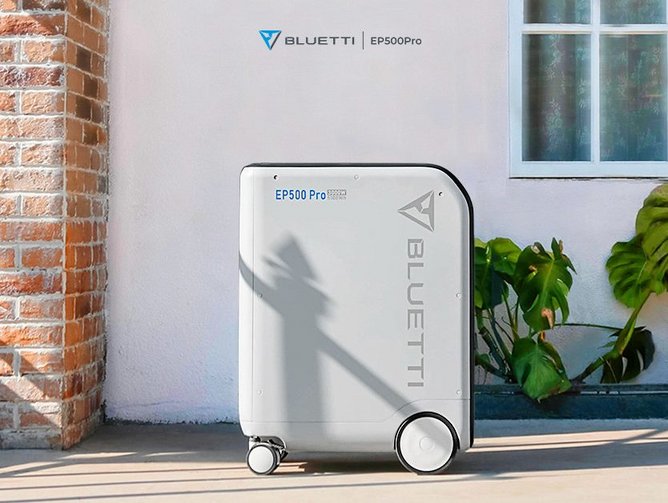 The Luciana solar project, a 73MW solar project in Tulare County, CA has achieved commercial operation and is expected to generate clean and affordable power equivalent to the needs of over 20,000 California homes.
The project, located in Ducor, CA, provided jobs for over 200 workers during construction, mainly sourced from local union halls in surrounding areas. The Luciana project also provides on-going economic development in the form of fees and tax revenues to Tulare County.
"Considering the unprecedented supply chain challenges the industry faced this past year, we are proud to have successfully achieved commercial operation of the Luciana project through our partnership with East Bay Clean Energy (EBCE)," said Cary Vandenberg, CEO of Idemitsu Renewables.

"By leveraging our financial strength and development expertise, we're helping California meet its aggressive clean energy goals while also providing significant investment in Tulare County."