Good Energy 'unanimously rejects' Ecotricity offer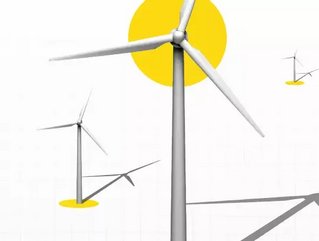 Good Energy Board describes latest Ecotricity bid as "inadequate and fundamentally undervalues the Group"
Good Energy has rejected Ecotricity's all-cash offer of 340p per share, its third approach in a month.
A Good Energy statement said the Board's preliminary reasons for rejecting the possible offer are "it is inadequate and fundamentally undervalues the Group and fails to recognise the intrinsic value of the Group's shares".
Good Energy's shareholders "are not being offered anything like a full premium" for giving up control of their company. it added. Ecotricity's possible offer represents a premium of just 10.6% over the price of the Company's shares on July 9, and a premium of just 26.6% over the volume weighted average price of the company's shares over the last 3 months. Ecotricity raised its holding in Good Energy to just under 25% in 2016.
Will Whitehorn, Chair of Good Energy, said: "Good Energy and its subsidiary Zap-Map have an extremely healthy, independent future focused on the best interests of our customers, employees and shareholders. We are committed to delivering growth for the exclusive benefit of our shareholders, not Ecotricity's."
Recently Ecotricity sold its Electric Highway national charging network for electric cars to GRIDSERVE last month, in a bid to "push new boundaries" in its green energy business, with innovations like Britain's first Green Gasmill – a revolutionary process of making 'natural gas' for the grid simply from grass.
It will also bring forward a series of solar and battery storage projects to be built without government support, while expanding its Sky Mining facility – a world first carbon capture and storage process that turns atmospheric carbon dioxide into lab ground diamonds, known as Skydiamond.
In May, ScottishPower and Good Energy launched 'Come Clean on Green,' a joint manifesto calling on the Government and Ofgem to close loopholes in the energy retail market, following the publication by the independent Baringa consultancy of analysis that establishes the scale of greenwashing in the sector for the very first time.
Baringa's analysis suggests that many current "renewable" energy tariffs provide little environmental benefit. 
Before the pandemic, the renewables sector was already being transformed by a flood of money drawn to stable assets in a fast-growing market, reports SPG Global.
The crisis has reinforced investors' view of clean energy infrastructure such as wind and solar plants as safe harbours in the growing storm, but it is also raising questions about the viability of some owners and developers of clean energy projects, according to interviews with more than a dozen analysts and investors.
Utilities, infrastructure companies and other large players with the means to weather the crisis will likely come out of it in a position to tighten their grip on the renewables market in a post-pandemic world, setting the stage for more rapid expansion in the years ahead.
"A bigger company has better access to capital than a lot of small fragmented companies," said Christopher Mansfield, a partner at DIF Capital Partners and head of the firm's renewable energy investments. "I think the capital markets could become more efficient for renewables, which in the past has always been a bit of a bottleneck."