INEOS Inovyn's solar endeavours strike energy investment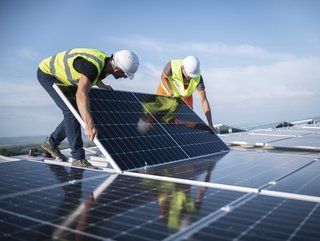 INEOS Inovyn invests in solar farm to acquire 57,000 MWh per year
The chemical manufacturer venture INEOS Inovyn is investing in solar energy production to decarbonise its production for a wider sustainability strategy
Stated by the International Energy Agency, the global chemical production industry accounted for around 925 megatonnes of carbon dioxide equivalent (CO2e) in 2021—a figure comprising ammonia, methanol and other high value chemicals.

In order to make a change and address the sustainability concern across its own organisation, INEOS Inovyn announced that it is investing in a 9,000 panel solar energy farm known as HELIOS. The project spans 30 hectares of land at Jemeppe-sur-Sambre, Belgium, and is a critical facility for reducing overall greenhouse gas (GHG) emissions.

The exclusive power purchase agreement will secure energy for the company, totalling 57,000 megawatt-hours of renewable electricity per year.

"HELIOS will replace around 10% of our electricity requirement at Jemeppe, saving more than 14,000 tonnes of CO2 every year," says Julien De Meersman, Energy Manager of the INEOS Inovyn site.

HELIOS is expected to produce this quantity of electricity for INEOS Inovyn as of 2024 from the site equating to the size of 56 football pitches, and capable of powering 16,000 households in Belgium.
Who is INEOS Inovyn?
INEOS Inovyn is a leading producer of PVC, chlorine and caustic soda, with operations across Europe. The company was formed in 2015 as a joint venture between INEOS and Solvay. INEOS Inovyn's products are used in a variety of applications including construction, healthcare, automotive and consumer goods.

The company prides itself on its commitment to sustainability and has set ambitious targets to reduce its environmental impact. INEOS Inovyn is also involved in research and development to create new products and applications for its chemicals. With a strong focus on innovation and sustainability, INEOS Inovyn is a key player in the chemical industry.
Championing a wider sustainability strategy
The energy produced by the solar farm is incorporated into the company's wider plans for emissions reduction, which it expects to eliminate 30% by 2030. This would confirm the company's trajectory towards net-zero emissions by 2050.

"Our roadmap to net zero goes way beyond the use of renewable energy", says Philippe Taranti, Site Director at INEOS Inovyn in Jemeppe:

"We are improving our processes, electrifying our systems and replacing old equipment with much more energy-efficient alternatives. We are also involved in CCS projects which are conducting research into permanent CO2 storage.

"In 2018, energy costs accounted for around 20% of our production costs, today, it represents 40%, which puts energy savings at the top of our priority list."