Environmental Awards Announced for Water Sanitation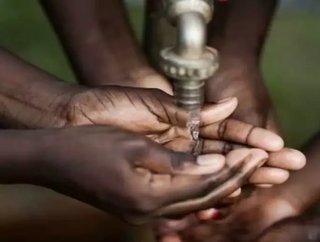 STOCKHOLM, August 27, 2012 /PRNewswire/ -- Reed Elsevier, a world leading provider of professional information solutions, today announced the winners...
STOCKHOLM, August 27, 2012 /PRNewswire/ --
Reed Elsevier, a world leading provider of professional information solutions, today announced the winners of the Reed Elsevier Environmental Challenge which awards innovative solutions to improve sustainable access to safe water and sanitation. The $50,000 first and $25,000 second prize winners were awarded during the annual World Water Week in Stockholm which convenes water researchers, policymakers, journalists, companies and nonprofits addressing the key water challenges of the 21st century.
The winner of the $50,000 first prize is the "Iron-amended Biosand Water Filter in Nepal" developed by Tommy Ngai, Director, Research Learning at the Centre for Affordable Water and Sanitation Technology (CAWST). Ngai's project modifies conventional Biosand Filters with iron particles to remove all three classes of water contaminants, including viruses, and bring safe drinking water to two impoverished rural villages in Nepal. Over a period of two years 150 filters will be installed, and CAWST will update its educational material and hold workshops to promote the technology. The project will target over 1,000 people in the two villages and has the potential to be scaled to help millions over the next 10 years.
SEE OTHER TOP STORIES IN THE ENERGY DIGITAL CONTENT NETWORK
60 Miners Killed in Congo Shaft Collapse
South Africa's Mine Protest Bloodbath Shocks State
Read More in Energy Digital's Hottest Summer Issue
Tommy Ngai, Director of Research Learning, CAWST, said: "CAWST is very pleased that Reed Elsevier recognizes the treatment of water in the home as one of the proven options to provide safe drinking water for Nepal, especially in rural villages. The Biosand filter has great potential to become widely and sustainably used for improving water quality to reduce waterborne disease and death."
The $25,000 second prize was awarded to "Sustainable Sanitation in Urban Slums of Africa" developed by Lindsay Stradley of Sanergy. The project will expand a pilot project in Nairobi to ensure that hygienic sanitation becomes accessible and affordable through a network of small-scale, high-quality sanitation centres close to homes. In Kenya 8.5m people live in slums with 80 per cent of the communities lacking access to adequate sanitation. Sanergy toilets are franchised to local entrepreneurs and stimulate the local economy by turning waste into products-organic fertilizer sold to farms, and electricity sold to the national grid. The prize money will be used to expand the current pilot project in Nairobi.
"We are thrilled to be recognized by the Reed Elsevier Environmental Challenge. The Reed Elsevier brand and expertise in science and technology lends credibility to our work in building out sustainable sanitation in urban slums," said Lindsay Stradley, Sanergy.
Chosen from a shortlist of five candidates and 140 original applicants, the winning projects were considered replicable, scalable, sustainable and innovative; emphasizing solutions with practical applicability. The Challenge's distinguished panel of judges consisted of Dr. Sarah Bell, Senior Lecturer in Environmental Engineering, University College London; Professor Mark van Loosdrecht, Department of Biochemical
Engineering, Delft University of Technology; Dr. Prasad Modak, Executive President, of India's Environmental Management Centre; and Professor Gang Pan, Research Center for Eco-environmental Sciences, Chinese Academy of Sciences. Both projects will be featured in the Elsevier Journal of Water Research.
Youngsuk ("YS") Chi, Director, Corporate Affairs, Reed Elsevier, remarked: "The two winning projects embody the innovative but practical and scalable solutions prioritized by the Reed Elsevier Environmental Challenge. Our Challenge is a tangible demonstration that the dissemination of research, knowledge and ideas can be a powerful force for improving health and quality of life."
According to the World Health Organisation, lack of water to meet daily needs is a reality for one in three people around the world. Poor access to safe water contributes to health crises in many developing countries, and increasingly leads to violent conflict. 
The Reed Elsevier Environmental Challenge contributes to the Water for Life Decade, established by the UN General Assembly, running between 2005 and 2015, in support of the Millennium Development Goal to reduce by half the number of people without access to safe drinking water and to stop unsustainable exploitation of water resources.