Honeywell debunks hydrogen energy and its global challenges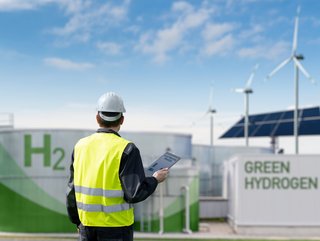 Maya Gomez, Director of Green H2 CCM at Honeywell, on hydrogen as a green source of energy and the challenges it brings
Maya Gomez, Director of Green H2 CCM at Honeywell, uncovers the different types of hydrogen and the challenges of applying them for more sustainable energy
Hydrogen is still undergoing a lot of thought among organisations as a suitable solution for decarbonised energy. With applications across many verticals, including transportation, on-site energy, and as a general supply of power, there are still some questions to be answered in terms of its feasibility on a much larger scale.
From Honeywell, its Director of Green H2 CCM Maya Gomez talks us through some of the key characteristics of hydrogen, the sources and types to be used, and also provides some insight into the challenges of hydrogen adoption.
What are the different types and sources of sustainable hydrogen?
Hydrogen is usually categorised into three catch-all colour varieties, depending on sustainability level.
Grey Hydrogen: Created from natural gas or methane using steam reforming, resulting in the release of greenhouse gas emissions.
Blue Hydrogen: Produced through steam reforming, with a weighty quantity of the generated carbon being captured and stored underground. It is categorised as low-carbon hydrogen.
Green Hydrogen: Formed by utilising renewable energy-derived electricity to divide water molecules into hydrogen and oxygen. This creates hydrogen energy with no carbon footprint that utilises electrolyser technology.
The development of hydrogen requires a step-by-step process. The industries main priority, particularly ours at Honeywell, is to facilitate the use of both blue and green to create a viable pathway to clean hydrogen
What are the challenges of adopting hydrogen as a sustainable energy source?
Both forms of clean hydrogen are up against some challenges. Green hydrogen needs to lower the cost of the initial outlay, as the capital expenditure needed is currently too prohibitive, alongside electricity costs.
Blue hydrogen's chief challenges its lack of transportability, but with the necessary storage and distribution infrastructure in place, this can be addressed.
Moreover, material compatibility concerns, flammability risks, and high costs further complicate adoption. Policy incentives, public acceptance, and technological advancements are vital for overcoming these obstacles and making hydrogen a competitive and safe energy solution.
What key pieces of innovation will enable hydrogen production, storage, and usage?
At Honeywell, we are innovating across the entire hydrogen value chain. This includes better CCM to drive electrolyser performance, more efficient compressors to minimise compression and storage loss and carbon capture solutions with higher yields.
It is equally crucial to develop the necessary infrastructure, including hydrogen pipelines, and refuelling stations. Innovations in materials and safety tech are vital for constructing long-distance hydrogen pipelines. Advancements in refuelling station design and technology are essential for creating a network of stations for fuel cell vehicles. Additionally, improving fuel cell technology efficiency and reliability is key for diverse applications, from transportation to stationary power generation.
Honeywell's solutions will enable the production, storage and usage of clean hydrogen – solutions must encompass the whole chain in order for hydrogen to become a truly viable fuel source available for mass production.
How do you see hydrogen used in the future mobility system?
Hydrogen's pivotal role in future mobility, via fuel cells emitting only heat and water, promises efficient, long-range, and rapid refuelling options, particularly suited for urban areas. The UK government's allocation of £37.9 million ($46.8 million) from the £240 million Net Zero Hydrogen Fund (NZHF) underscores their commitment to making hydrogen more accessible and sustainable.
One notable example of this progress is the European Clean Aviation project led by Honeywell. In collaboration with 18 partners across 10 European countries, Project Newborn aims to develop a megawatt-class fuel cell propulsion system for aerospace using green hydrogen, produced through renewable electricity. Pipistrel Vertical Solutions will test the final demonstrator. These innovations hold the potential to revolutionise transportation with sustainable, emission-free solutions, not only in the automotive sector but also in aviation, contributing to a greener future.
******
For more energy insights check out the latest edition of Energy Digital Magazine and be sure to follow us on LinkedIn & Twitter.
You may also be interested in Sustainability Magazine and EV Magazine.
*********************************************
BizClik is a global provider of B2B digital media platforms that cover Executive Communities for CEOs, CFOs, CMOs, Sustainability Leaders, Procurement & Supply Chain Leaders, Technology & AI Leaders, Cyber Leaders, FinTech & InsurTech Leaders as well as covering industries such as Manufacturing, Mining, Energy, EV, Construction, Healthcare + Food & Drink.
BizClik – based in London, Dubai, and New York – offers services such as Content Creation, Advertising & Sponsorship Solutions, Webinars & Events.