Bramble Energy gains new partners in hydrogen fuel-cell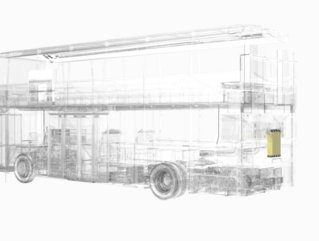 Bramble Energy hydrogen fuel-cell bus
Working with Equipmake, Aeristech, and the University of Bath, UK, Bramble Energy is accelerating its groundbreaking hydrogen fuel-cell development project
Bramble Energy, a trailblazer in fuel cell technology, has partnered with Equipmake, Aeristech, and the University of Bath to create a groundbreaking hydrogen-powered double-decker bus that incorporates
Bramble's innovative, cost-effective printed circuit board fuel cell (PCBFCTM) technology. The Hydrogen Electric Integrated Drivetrain Initiative (HEIDI), spearheaded by Bramble Energy, secured £6.3m (US$7.95m) funding from the Automotive Transformation Fund's Advanced Propulsion Centre, which will be supplemented by industry contributions to the tune of £12.7m (US$16.03m).
The UK-based consortium will harness Bramble Energy's unique fuel-cell technology, Aeristech's high-efficiency air compressor, and Equipmake's motor power electronics and battery management system to develop the bus's powertrain, which will be refined using vehicle simulations conducted by the University of Bath.
"Fuel-cell technology can deliver a viable net-zero solution that lends itself to commercial vehicles where downtime needs to be limited," says Dr Vidal Bharath, CCO at Bramble Energy.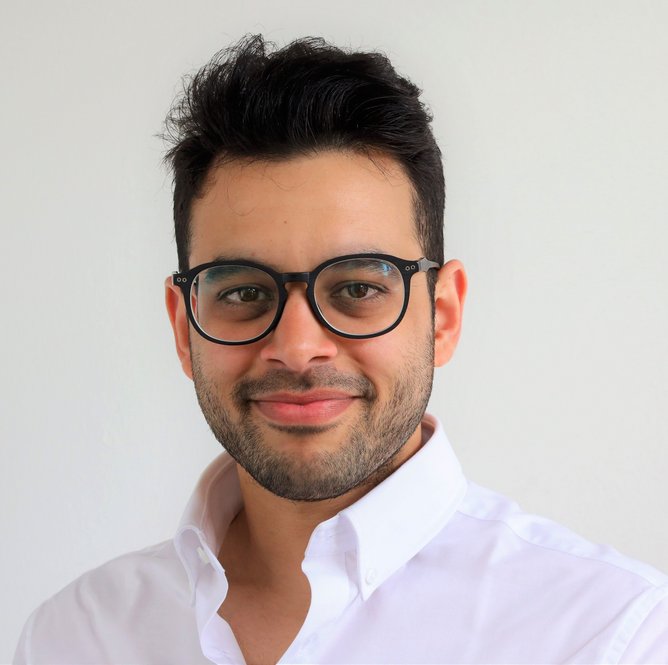 Dr Vidal Bharath, CCO at Bramble Energy
"This consortium of partners means that we will be able to deliver a world-leading hybridised powertrain, utilising our innovative low-cost PCBFC™ technology for the bus sector, where there needs to be a viable electrified solution that can deliver on cost and scalability."
Ramping up hydrogen fuel-cell manufacturing
Bramble Energy's fuel cell design and production process is what led to their selection for this project. With their patented printed circuit board technology, they can manufacture custom fuel-cell stacks at scale and low cost in just a few days. Bramble's PCB technology eliminates the need for several complex and expensive components that are typical of electrochemical stacks, streamlining the supply chain and avoiding the need for significant retooling for production.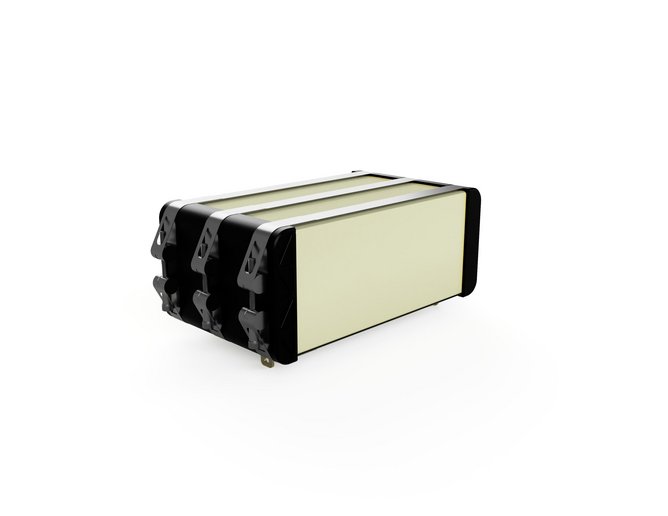 Bramble Energy's hydrogen fuel-cell stack
The fuel cell stacks can be produced in nearly any size and arrangement, depending on the end customer's requirements. The outcome is an unrivalled cost-effective solution to support and speed up the decarbonisation of public transportation and enhance air quality in towns and cities worldwide.
The HEIDI project, which aims to establish a complete zero-emission vehicle (ZEV) supply chain in the UK, is predicted to create almost 500 employment opportunities in the next 10 years and prevent the emission of roughly six million tonnes of CO2.
In the UK, hydrogen buses are already in operation as Transport for London is dabbling in solutions to decarbonise its city using alternative, zero-emission technologies. As hydrogen-powered vehicles emit no more than warm air and water, they fit into the ZEV category, but require different considerations and infrastructure to be implemented on a wider scale.