Meet the speaker: Alice Williams, Schneider Electric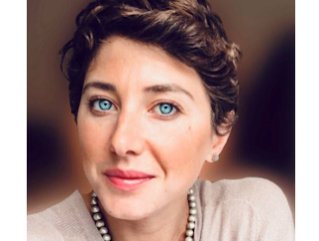 Alice Williams, VP of Strategy at Schneider Electric, will be delivering a keynote speech at the upcoming Tech Live London show
In Brief
Name: Alice Williams
Company: Schneider Electric
Position: Vice President of Strategy
Year joined: 2019
Attending: Thursday 23rd June
Keynote topic: Why do we stop asking Why: recrafting the STEM narrative
The show: Tech Live London
TECH LIVE LONDON (June 23-24) features inspiring keynotes and lively roundtables alongside fireside discussions and Q&A sessions from some of the world's largest companies and innovative start-ups.

With a comprehensive content programme featuring senior thought leaders and industry experts, be a part of the conversations shaping the future of technology today. Build impactful relationships through 1-2-1 networking and experience our TECH Showcase featuring the latest cutting-edge technology.
Keynote topic: Why do we stop asking Why: recrafting the STEM narrative
The need for balance in 'STEM' is more acute than ever, with the advent of a green and digital revolution threatening to reverse progress made on the gender gap. But are we getting the narrative right or is there a different way to think about STEM and redesign the story for a more equitable future?
Military background provides springboard into equality and sustainability
Alice is in what she defines as the second chapter of her career - the first having been serving in the British Army, initially in engineering roles and more latterly, in defence diplomacy and intelligence. She has a Masters degree in Aeronautical Engineering and holds a private pilot's license - although she spent her engineering days firmly on the ground, driving 60-tonne tanks.
Her time in the military saw her deployed to Afghanistan, France, Canada, USA, Malaysia, Ghand and Poland in addition to serving at the NATO and EU Headquarters in Brussels.
Alice was the first female to transfer into the combat arms after the review of women's roles conducted in 2016. This connected her directly to one of her two great passions: pushing the agenda for equality for women and girls. On leaving the military, she was committed to focus on her second passion of Sustainability; Alice now leads the Strategy development and execution for Schneider Electric in the UK and Ireland.