Top 10 Actions for Carbon Dioxide Removal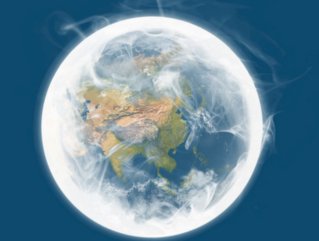 New Energy Transitions Commission report highlights the key actions needed to tackle carbon dioxide removal in the 2020s
In its latest report, Mind the Gap: How Carbon Dioxide Removals Must Complement Deep Decarbonisation to Keep 1.5°C Alive, the Energy Transitions Commission (ETC), describes how carbon dioxide removals (CDR) alongside rapid and deep global decarbonisation can give the world a 50/50 chance of limiting global warming to 1.5°C.
The report confirms that all sectors of the economy can and must decarbonise by mid-century with big emission reductions in the 2020s. Cutting coal use by half and ending 70% of deforestation by 2030 are particularly important priorities. But even given the fastest feasible path of emissions reductions, the world will need at least 70 to 220Gt of carbon removals between now and 2050 to limit cumulative net emissions to a level compatible with globally agreed climate objectives.
The report highlights nine key actions needed this decade, and for the first entry, we have summarised 'the big seven' issues that must be prioritised.
10: Accelerate CDR innovation via research and development grant funding
Governments should create enabling conditions for innovation via research and development financing for nascent CDR technologies including enhanced weathering and oceans-based solutions, and corporates should consider CDR as a positive outcome for ESG criteria when assessing investment choices.
09: Public education - and training farmers and land owners
Project developers should train communities to recover the economic value of degraded land via improved management practices. To do this they could leverage development finance for Natural climate solutions which also provide other benefits for the public good.
Governments at both local and national level should also consider education and training for farmers and land-owners with the aim of incentivising additional carbon removal.
Governments should develop public communications messaging strategies that communicate that carbon dioxide removal is essential in addition to, not instead of, rapid decarbonisation in gross emissions, and that this must be reflected in future NDCs.
08: Build associated supporting infrastructure
Governments should account for CDR in infrastructure planning. As demand for delivering CO2 removals increases, industrial infrastructure planning and approvals processes should take into consideration the capacity of projects to connect to CCS infrastructure and pre-emptively design permitting processes to avoid delays.
Government and industry should also consider developing shared CCS transport and storage infrastructure, increasing scale and reducing costs. They should also take into account future CDR when building out clean power capacity.
07: Ensure carbon credits integrity via improved standards and regulation
Governments need to help ensure all high-integrity removals by defining or approving standards for emissions removals and supporting the evolution of an independent third party verification via a new standards body, rating agency, system or equivalent regulations that ensure projects and standards are delivering what they state they deliver.
Carbon credit standard setters should continue to ensure the carbon market is high-integrity by further tightening additionality criteria for reduction credits and requiring best practice monitoring and verification for both reductions and removals. They should also encourage voluntary carbon markets to begin to shift purchases towards carbon removal.
06: Address permanence and additionality risks for each of NCS, engineered and hybrid solutions
Natural climate solutions (NCS) are difficult to measure and verify and face high risks of disruption through both human and environmental drivers. Regulators and project developers should establish best practice monitoring technologies and standards to ensure that once removed, carbon remains in long-term storage in the biosphere.
Engineered solutions must address long-term liability for ensuring permanence of geological storage. They also face require sufficient clean power capacity, which drives high costs today.
Hybrid / BiCRS solutions must overcome risks around responsible sourcing of sustainable biomass for their respective uses, improve measurement of stored biomass carbon (e.g., biochar), and address monitoring and verification of geological storage.
05: Indirect government support for carbon removal via existing spending changes
Governments need to increase indirect financial support for CDR through policy action. They should fund domestic nature reservations, marine protected areas, and re-wilding projects. Governments should also make commitments by 2025 to assign environmental outcome measures to agricultural subsidies (e.g., to incentivise soil carbon sequestration).
Governments of lower income countries should, where applicable, leverage international development aid to finance NCS solutions and their associated co-benefits for development, including recovery of degraded land.
04: Direct government support for carbon removal via project funding of projects or credit purchases
Governments of higher income countries should make financial commitments to purchasing removal credits in the 2020s (to make up for the shortfall in funding from voluntary and corporate markets). For governments to fund approximately 2Gt CO2 of removals by 2030 will cost around $100bn.
This should include funding and purchase of removals domestically (where contributions can be included in NDC accounting) as well as additional purchase of removal credits internationally (e.g., via climate finance)(where any action should be counted outside of a Government's NDC accounting).
03: Establish and expand compliance markets
Governments and other market regulators (e.g., CORSIA) should establish carbon pricing and emissions trading where it doesn't currently exist. Where it does, they should look to expand market coverage and in all cases should consider introducing some limited quantities of removals into these markets, with the combination of emissions minus removals declining towards a cap of 'net-zero' by 2050 at the latest.
02: Scale up voluntary carbon markets via corporate action
Responsible "High Ambition" Corporates should commit to Science-Based Targets initiative (SBTi) pathways, and additionally commit to voluntary payments focused on truly additional and time-limited opportunities, with increasing focus on funding emissions removals. This voluntary action should be aligned with pathways which reflect their cost of decarbonisation as a proportion of revenue.
Standard setters should define "High Ambition" pathways for decarbonisation, encouraging funding of removals alongside decarbonisation. They should also establish a clear definition on the language used behind corporate claims by at least 2025, (e.g., 'carbon neutrality,' 'climate neutrality' and 'net-zero'). In particular use of the term 'net zero' should be restricted to companies with ambitious decarbonisation trajectories, with any remaining emissions fully offset by removals.
01: Summary of 'big 7' carbon removal issues in 2020s
Examples of key actions needed in the 2020s are:
Decarbonising the power sector and accelerating the phaseout of coal. An immediate ban on the construction of new coal-fired power plants, combined with a phaseout of existing coal plants. Rich developed countries should commit to total phase out by 2030.

Ending all deforestation and forest degradation by 95% by 2030, particularly in the tropical and sub-tropical belt.

Scaling up global power supply to greater than 70% low-carbon sources by 2030.

Rapidly reducing methane emissions, including fossil fuel leakage and agricultural emissions.

Deliver significant CDR of around 3 to 4 Gt CO2 per annum by 2030 from a spectrum of solutions.

Ensure early investment in NCS to deliver further sequestration in subsequent years.

Support early development of engineered and hybrid solutions to prove feasibility and drive down costs.