Top 10 countries in Energy Transition Index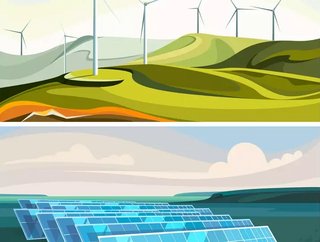 European countries feature prominently in World Economic Forum report
The list of top performers in the World Economic Forum's Energy Transition Index has stayed broadly consistent over the course of the decade and features many leading countries in Europe. 
Although each country's energy transition pathway is different, they all share common attributes including low levels of fossil fuel subsidies; enhanced energy security from a diversity of fuel mix and import partners; improving carbon intensity; reduced dependence on fossil fuels in the energy mix; and a strong regulatory environment to drive the energy transition.
The US comes in at 24th, wedged between Croatia and Albania. The 10 countries propping up the table are Senegal, Mozambique, Bahrain, Benin, South Africa, Venezuela, Lebanon, Mongolia, Haiti and Zimbabwe.
Here are the top 10 nations leading the transition.
10: Iceland
In 2007, the Icelandic government released a Climate Change Strategy conceived as a framework for action and government involvement in climate change issues, and setting forth a long-term goal of reducing net greenhouse gas emissions by 50 to 75% of 1990 levels by 2050.
09: France
France has a very low-carbon electricity mix owing to its large nuclear fleet, the second-largest after the United States. As an early leader in setting out an ambitious energy transition, France legislated a net zero emissions target for 2050 in its 2019 Energy and Climate Act.
08: New Zealand
New Zealand wants to transition to 100 per cent renewables by 2035, ahead of hitting net zero targets by 2050 - it has passed its Zero-Carbon Bill into law. Hydro, wind and geothermal sources provide for 40% of the energy mix and for 85% of the electricity mix.
07: UK
The UK government has agreed to stick to Climate Change Committee recommendations and cut carbon emissions by 78% by 2035 compared to 1990 levels, it announced recently. It is now accelerating its low-carbon transition and courting novel ideas such as a hydrogen transport hub on Teesside.
06: Finland
Finland is fast-tracking the decarbonisation of its economy with a 2035 net zero target. The country has made good progress, mostly in power generation thanks to large shares of nuclear, hydro and bioenergy.
05: Austria
Austria already had the third highest share of renewable electricity among IEA member countries at 77% of generation in 2018, and it aims to raise this to 100% of electricity supply by 2030. The Conservative-Green coalition government is aiming to be net zero by 2040.
04: Switzerland
Switzerland's national energy strategy is based on three pillars: more energy-efficient buildings, machinery and transport; increased use of renewables, especially hydropower; and the phase-out of nuclear power. Switzerland has the lowest carbon intensity among IEA countries, owing to a carbon-free electricity sector dominated by nuclear and hydro generation. It is aiming to be net zero by 2050.
03: Denmark
Back in December 2019, Denmark's parliament adopted a climate law, committing to reach 70% below its 1990 emissions in the next eleven years. The goal is to transform the Danish economy into a low-emission society by 2050.
02: Norway
In common with its Nordic neighbours, Norway has demonstrated "strong progress" in environmental sustainability and decarbonising its energy network. The country - one of the largest exporters of energy and capital - is well positioned for technology leadership in the green shift and aims to be carbon neutral by 2030.
01: Sweden
Sweden is a global leader in building a low-carbon economy, with the lowest share of fossil fuels in its primary energy supply among all IEA member countries, and the second-lowest carbon-intensive economy, according to the IEA. Sweden has set a target to reduce transport emissions by 70% between 2010 and 2030. Wind power stations in a forest landscape in the evening in the Dalarna region are pictured.