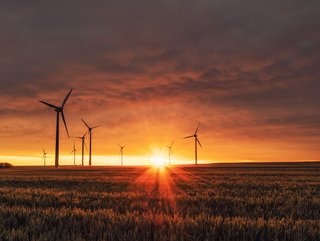 Top 10 energy firms in APAC
Discover the Top 10 energy firms in the APAC region, leading the way despite the global transition to renewable energy infrastructure and solutions
With climate change comes the inherent demand on renewable energy solutions and the future of oil and gas resources will dwindle as the focus switches towards sustainability.

In the lead up to a renewable-energy-driven future, energy firms must continue to do business while transitioning to more environmentally friendly products and services.

While the APAC region undergoes this transition, there are still some firms that reign above the rest, which is how we come to realise the Top 10 energy firms in the APAC region.
10. Shanxi Lu'an Environmental Energy Development
Shanxi Lu'an Environmental Energy, headquartered in Xiangyuan County and listed on the Shanghai Stock Exchange, operates four production mines in China and recently reported a revenue of US$6.7bn. The company is ranked 38th globally in terms of the fastest-growing energy companies, with a CGR of 24.4%, and is ranked 108th out of 250 in S&P's Global Energy Company Rankings.
9. Shenzhen Energy Group
Shenzhen Energy Group, established in 1991, is among the leading power generation companies in the southern region of China. The company primarily specialises in producing and distributing electricity and natural gas.
Alongside developing various energy sources, Shenzhen Energy Group actively invests in research and innovative energy-related technologies. As per the most recent report, the company has recorded a profit of US$226m.
8. Hubei Energy Group
Hubei Energy Group is headquartered in Wuhan, the vast capital of China's Hubei province. The company's primary operations involve power generation using hydro, thermal, nuclear, wind, and photovoltaic technologies, and it is also engaged in the distribution of natural gas and coal.
As per the most recent data, Hubei Energy Group possesses over US$10.9bn in assets and generated US$3.4bn in revenue.
7. Guanghui Energy
Guanghui Energy, which originated as Xinjiang Guanghui Industrial Co. in 1994, has its headquarters in China. The company's main operations include coal mining and distribution, crude oil trading, and natural gas exploitation, transportation, and marketing.
In S&P's Global Energy Company Rankings, Guanghui Energy is ranked 161st out of 250, and it holds the 24th spot globally in terms of the fastest-growing energy companies, with a CGR of 24.4%.
6. China Three Gorges Renewables Group
China Three Gorges Renewables is the top-ranking renewable energy company on the list, engaged in the generation of wind, solar, and hydropower energy. The company derives its name from the Three Gorges Dam project, which it oversaw from the late 1990s to the early 2000s.
The dam is now the world's largest hydroelectric power plant, which commenced operations in 2008. Over the past three years, the firm has achieved an impressive compound growth rate (CGR) of 28%, according to S&P Global Commodity Insights.
5. Oil India
Oil India Limited (OIL), a state-owned enterprise under the administrative control of India's Ministry of Petroleum and Natural Gas, is the country's second-largest national oil and gas company.
The company, based in Dibrugarh, is engaged in exploring, developing, and producing crude oil and natural gas domestically and internationally. OIL has a rich history, with its roots dating back to 1889, the year India began production of oil.
4. China Coal Energy
China Coal Energy, a significant player in the coal industry, completed a successful listing on the Hong Kong Stock Exchange in 2006, followed by its A-share issue two years later. Headquartered in Beijing, the company is primarily engaged in coal mining and processing.
China Coal Energy's vision is to establish itself as a clean energy provider with robust international competitiveness and a leading producer of safe and environmentally friendly coal products.
3. China Merchants Energy Shipping
Founded in 2004, China Merchants Energy Shipping carries forward the legacy of China's shipping industry. The company's A-share stock code (601872) pays homage to the founding year of China Merchants Steam Navigation Company in 1872, symbolising a new beginning for the industry.
By the end of 2022, China Merchants' shipping business boasted a combined capacity of 306 vessels, with a total deadweight tonnage of 43.48 million.
2. Shaanxi Coal Industry
Shaanxi Coal Industry and its subsidiaries engage in mining, production, washing, processing, and sales of coal in China and worldwide. Coal mining remains a significant industry for many of the fastest-growing energy companies in APAC.
As a subsidiary of Shaanxi Coal and Chemical Industry Group, the company has a workforce of over 35,000 employees. Shaanxi Coal Industry ranks 11th among the world's fastest-growing energy companies, with a compound growth rate (CGR) of 38.6%. The company also ranks number 32 out of 250 in S&P's Global Energy Company Rankings.
1. ENN Natural Gas
ENN Ecological Holdings, founded in 1992, has evolved into ENN Natural Gas, one of China's largest private energy companies. With a portfolio of more than 250 city gas projects and the first private liquefied natural gas (LNG) terminal in Zhoushan, the company is involved in all aspects of the natural gas value chain, including distribution, trading, storage, transportation, production, and engineering.
In 2021, ENN Natural Gas sold 37.2 billion cubic metres (bcm) of natural gas, equivalent to about 10% of China's total natural gas consumption.