Top 10 new energy projects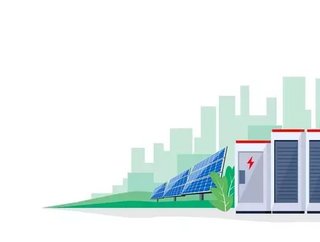 From maritime to automotive, renewable energy is a key focus as governments and companies embrace sustainable development...
New projects are constantly being submitted and gaining planning consent as companies look to capitalise on renewable energy technologies and prepare for net zero emission targets. Across all major industries, novel and eye-catching projects are coming to the fore, and here are 10 that caught our eye.
10: Facebook targets solar in Tennessee...
The Tennessee Valley Authority is partnering with Origis Energy to develop the 150MW solar and 50MW battery storage facility in Lowndes County, Mississippi, to support Facebook's two data centers in the Tennessee Valley. The project will create more than 250 construction jobs, with additional employment for 3-5 full-time operations and maintenance staff. Origis will complete the facility in late 2023, pending environmental reviews.
09: Australia raises solar standards...
The Australian Energy Market Commision has announced new standards for household energy technologies that connect to the power system, such as solar panels, which will swing into effect in December. The new standards will apply to inverters – equipment that converts direct current to alternating current in order for electrical devices to function. Australia is a renewables hotspot with ARENA funding 579 projects and investing more than $1.67 billion.
08: Able Marine Energy Park...
Able Marine Energy Park will offer 1,349m of new heavy duty deep water quays and 317 hectares of developable land. It is designed specifically for the marine renewables sector providing a multi-user facility for the manufacture, storage, assembly and deployment of next generation offshore wind turbines and their associated supply chain(s). Work on the £75 million project will get underway this year.
07: Edinburgh energy storage...
Local start-up Gravitricity has developed a 250kW energy storage system comprising two 25-tonne weights suspended by steel cables, and pair of grid-connected generator units, housed within a 15m-high lattice tower - which has shot up on Leith docks. The Gravitricity system suspends weights of 500-5,000 tonnes in a deep shaft by a number of cables, each of which is engaged with a winch capable of lifting its share of the weight. Electrical power is then absorbed or generated by raising or lowering the weight.
06: Paris scooter charging points...
EIT InnoEnergy and Duckt are to instal 150 dock, lock and charge points across Paris' Rive Gauche district in Q2. Marc-Antoine Réol, Country Manager France at DUCKT, said Paris is the ideal city to demonstrate its solution with nearly 15,000 electric scooters on the streets, and policies moving towards their accelerated deployment. The aim of the year-long pilot project is to provide 'last mile infrastructure', linking public transport and shared micro-mobility and complementing strategies to reduce car use.
05: Stena Bulk InfinityMAX...
Leading tanker shipping company Stena Bulk has unveiled its concept InfinityMAX hybrid bulk carrier design, pushing the boundaries for zero carbon, multi-modal vessel design. Each modular cargo unit is designed to be totally self-sufficient in terms of energy use, with wind turbines and solar panels generating all the electricity needed for internal systems - and it will use hydrogen as a marine fuel.
04: Green ammonia in Singapore...
In its ongoing voyage towards decarbonisation, the shipping industry is embracing ammonia as an alternative to fossil fuels - it's one of the few options that can realistically deliver a 50% reduction in the sector's GHG emissions by 2050. Singapore, home to the world's largest bunkering port, recently announced plans to pioneer the world's first ship-to-ship ammonia bunkering base, and Japan is actively looking into introducing it commercially.
03: Subsea wave energy...
Mocean Energy has secured investment to accelerate the commercialisation of its wave energy technology. The Edinburgh start-up has raised £612,000 equity seed funding plus £250,000 from Innovate UK to advance the design of their Blue Star wave machine and drive its adoption in subsea oil and gas. Its funding round has been led by business angel syndicate Equity Gap and includes investment by Old College Capital, the University of Edinburgh's in-house venture investment fund, and the Scottish Investment Bank, the investment arm of Scottish Enterprise.
02: Electricity out of thin air...
Imagine creating electricity from air moisture, which could be used commercially to power smartwatches and mobiles. University of Massachusetts think they might have cracked it with an Air-gen device which uses a thin film of protein nanowires with electrodes to absorb water vapour - which would be less restrictive than solar cells, thermoelectric devices and mechanical generators. The findings were published in last month's Nature
01: Nissan expands solar at Sunderland...
Hot off the press, Nissan has announced plans for a major expansion to renewable energy generation at its Sunderland plant. Complementing the existing wind turbines and solar farm, the proposed 20MW solar farm extension represents a further step in Nissan's path to carbon neutrality. If approved, the 37,000-panel extension would result in 20% of the plant's energy coming from all onsite renewables, enough to build every single zero-emission Nissan LEAF sold in Europe.