E.ON backs Alphabet Limited's business EV charging services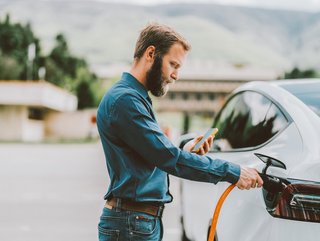 Supporting commercial clients, E.ON is partnering Alphabet Limited to support its business client portfolio
The leading European energy and utility business is partnered with Alphabet (GB) Limited, enabling smarter home and corporate EV charging for customers
A partnership that will drive a more strategic approach to onboarding charging customers is now in full swing as the leasing business Alphabet (GB) Limited combines its service with those of E.ON. The leading European multinational utility company will work with the company to provide home services, workplace solutions, as well as on-the-go charging applications to 165,000 customers in Alphabet's repertoire.

The idea is to make electric vehicle (EV) charging hassle-free while enabling better energy management for a variety of customer types, supporting both public and private sector organisations, and small-to-medium enterprises (SMEs).

"With compelling sustainability benefits and fast-approaching net-zero deadlines, it's not a question of 'if', but 'when' businesses make the switch to EVs. Smart, flexible, and convenient solutions are at the heart of our e-mobility offering and we're always looking at ways to make the transition to sustainable mobility even easier for drivers and fleet managers," says David Rose, Head of Product and Governance at Alphabet (GB) Limited.

"Charging is still one of the biggest concerns for fleets of all sizes. By partnering with E.ON we're reinforcing our long-standing commitment to ensuring our customers get the expert support and solutions they need to break down barriers and supercharge EV adoption."
Smarter home energy solutions for business clients
Alphabet (not to be confused with Google's parent company) is driven by mobility and is a global leading provider of business solutions that support the transition to electrified vehicles. By enabling companies to manage their own mobility needs, Alphabet is able to support customers in meeting their needs in terms of cost and sustainability requirements.

The partnership with E.ON will allow the leading business mobility firm to combine its expertise with extensive experience for the utility company and support its clients much better.

"Alphabet has been leading the way in fleet electrification since 2013 and E.ON brings over a decade of experience in home and workplace charging," says Rose.

"Our shared passion for turning low-emission mobility into an everyday reality makes E.ON a great fit. We're looking forward to leveraging our combined knowledge and expertise as we continue providing our customers with best-in-class solutions and an effortless charging experience."

Solutions will be tailored to various requirements, whether that is at home, at the workplace, or on the move. By supporting its customers that work from home, Alphabet will enable simple onboarding with its home charging solutions, which impact emissions. Bringing users on board at home requires the company to over a four-step process, transitioning them from enquiry to installation.

This will also be supported further by the E.ON Drive app to remotely monitor and optimise charging at home.

In the workplace, support will be provided to manage fleet charging applications to allow businesses to gain the full benefits of smart, optimised EV charging, including cost management and fleet operating times.

"Decarbonising transport is one of the key pillars of meeting the UK's 2050 net zero targets and is vital if we are to combat the climate crisis. Increasing the number of charging points at home, in public and at workplaces, will not only reassure drivers, we hope it will inspire them to make cleaner choices," says Chris Lovatt, Chief Operating Officer UK Solutions at E.ON.

"We're proud to partner with Alphabet to give their customers easy access to charging and helping in their commitment to becoming more sustainable."