5 minutes with: LG Energy Solution's Denise Gray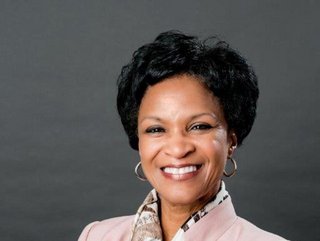 Denise Gray is known as the industry's 'battery czar'
Energy Digital Magazine spends five minutes with LG Energy Solution's Head of External Affairs and Government Relations, North America, Denise Gray
An aptitude for maths and engineering coupled with unrivalled ambition meant that, from a young age, Denise Gray was always destined to be an industry leader. A pioneer within the energy industry, known by insiders as the 'Battery Czar', Gray is now heading the External Affairs & Government Relations for LG Energy Solution – one of the world's largest makers and suppliers of automotive batteries for electric vehicles (EVs).
Tell us about yourself and your role within LG Energy Solution
I began my engineering career over four decades ago as a Kettering University co-op engineering student, sponsored by GM's Tech Center. It was a perfect match because I grew up in Detroit, where most people I knew worked for or dreamed of working in the automotive industry. While at GM, I was amazingly blessed to support the company by designing and developing advanced technology such as infotainment systems; automatic braking systems; engine/transmission controls for better fuel economy and reduced pollutants; and battery systems for a range of electric vehicles (EVs).
The battery system work led me to LG Energy Solution, where I have had a relationship for more than 17 years, including working directly for nearly eight years. I was CEO/President of the LGES North American Research & Development Center, responsible for cultivating business relationships and demonstrating EV battery technology readiness by designing production battery systems for companies such as Volvo, Stellantis, and Ford.
In 2022, I transitioned to Head of the External Affairs and Government Relations Department for North America. My role is to ensure LG Energy Solution's activities in the US/North America meet government and industry R&D and manufacturing objectives.
What are some recent major developments you are most proud of?
I am most proud of LG Energy Solution's 30-year commitment to research, development, and production of battery technology. It's not easy to continue to invest in an industry where the return on investment is uncertain. In the last few years, LG Energy Solution has announced billions of dollars of investment in the US market – alone and in collaboration with General Motors, Stellantis, and Honda. This investment supports the US/North American objective of localised battery manufacturing.
How far away do you think we are from adopting EVs on a large scale?
For passenger vehicles, the transition started more than 10 years ago with a small number of EVs on the road. Those vehicles demonstrated the possibilities and the required challenges ahead to reach large-scale adoption. Today, EV passenger cars are very close to large-scale adoption due to the reduced costs of batteries, increased customer and company/shareholder acceptance, and renewed US government support.
How do you think more women can be encouraged to join the energy sector?
The energy sector is filled with the need for innovative and courageous women. There are not enough great minds to support the technological advances that are before us. Encouragement can start at the most rudimentary level (at home and school) and the earliest ages (elementary school age).
Women must be made aware of the need for them to contribute to the global challenges in the energy sector. Women must be granted the opportunity to experience these careers in an exploratory way. Women must be shown the accomplishments of other women for them to think, 'if they can do it, so can I'. Lastly, with so many additional outlets to reach people today, I think social media should play a more effective role. Not just for highlighting careers in movies, music, or sports, but also highlighting the need for women and amplifying the call to action in medicine, finance, education, and the energy sector.
What has been your biggest personal struggle and how did you overcome this?
Family is extremely important to me. I had been fortunate to have my family living in close proximity to me all of my life. So, when opportunities in a different state (California) and country (Austria) were presented, the decision to leave my family was my biggest personal struggle. With quality time to reflect on my faith and family, my decision became clearer – GO. I finally discovered that the right opportunities are afforded to those deserving them. You define your success. Having meaningful contributions and gaining growth experiences have always been my definition of success. If I were to continue to successfully grow, I had to 'GO'. It was a very good decision.