Hive Energy acquires 50% share in BambooLogic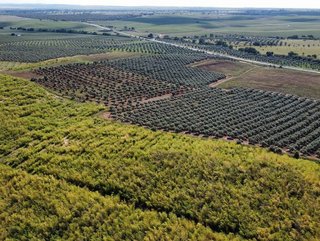 BambooLogic is a well-aligned partner for Hive Energy
BambooLogic is the first, large-scale, industry-oriented bamboo plantation company in Europe
BambooLogic, a prominent bamboo plantation company in Europe, has been acquired by K-based Hive Energy [Hive] for 50% of its shares. Hive Energy is a global developer of renewable energy and a circular economy investor, with a pipeline of clean energy projects across more than 20 countries. Hive Ventures, based in Liverpool, UK, is the circular economy investment arm of Hive Energy and has invested in three green start-ups in the UK and the Netherlands over the past two years. The acquisition of BambooLogic by Hive Ventures marks its fourth procurement.
BambooLogic's low-footprint bamboo production is in line with Hive Energy's mission to save the planet, as it is low-waste, fully biodegradable, and beneficial for carbon sequestration and storage within soil and durable products. The investment by Hive Energy will support BambooLogic to expand its business across Portugal and Europe, with plans to plant 2,000 hectares of bamboo in the next two years.
Promoting a circular economy
As the first large-scale and industry-oriented bamboo plantation company in Europe, BambooLogic currently has around 150 hectares established in Southern Portugal for growing bamboo. The bamboo will be sold as a sustainable and affordable material for use in various sectors, including textile, paper, construction, composite, and food. Additionally, the company plans to store carbon in the soil on the farms, which can be assigned as carbon removal credits. Over the first 15 years of the project, BambooLogic aims to sequester 1,000,000 tonnes of CO2.
Rupert Maitland-Titterton, Director of Circular Economy at Hive, commented on the deal: "We are thrilled to partner with BambooLogic. At Hive Ventures we are committed to investing in circular economy businesses which have an overall carbon negative impact is the best way to secure a sustainable and clean future for our planet. BambooLogic offer a unique business proposal that utilises a natural material with minimal environmental impact. Bamboo can produce sustainable alternatives to many carbon-intensive products, and we cannot wait to see the potential of the business develop."