Renewable skills shift may cause talent exodus to oil & gas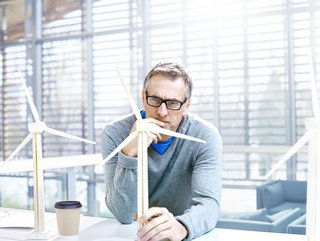 Almost a third of renewables workers have been headhunted over six times in the past year
Surging fossil fuel prices are causing skilled workers to leave the renewables sector and join oil and gas, as detailed in the seventh annual Global Energy Talent Index by Airswift. More than half of the renewables workforce prefer oil and gas due to higher pay and benefits, with 87% of renewables workers considering leaving their current role, and 51% of them looking to move to oil and gas.
Additionally, renewables firms are facing intensifying demand for their workforce and are being headhunted for new jobs. The report highlights that job dissatisfaction with pay and benefits is a major driver for the shift towards the oil and gas sector.
Janette Marx, CEO of Airswift, says: "The energy transition will hinge on our green skills base, yet renewables talent is increasingly restless and in demand from outside sectors. Fossil fuel firms are becoming more popular among renewables workers by improving their ESG performance as well as pay. Renewables workers are also the most likely to care about their employers' values, but this now goes beyond the environment and encompasses metrics such as their contribution to society and workplace flexibility. Green energy firms will now have to compete with fossil fuel firms on a wider range of metrics from societal impact to flexibility by creating more meaningful roles with KPIs linked to social as well as environmental contributions, and by reducing fixed hours and physical deployments."
Further key findings within renewables include:
North America has risen to second choice destination for overseas transfers in the wake of the Biden administration's funding for wind power, second only to Europe, the world leader in renewable energy.
When asked what drives job satisfaction, nearly half of renewables respondents point to the feeling that they are contributing to society, followed by flexible working on 39%
Half feel that their concerns are listened to and have an impact on company policy – the highest proportion among any energy sector.