ABB invests in Direct Current microgrid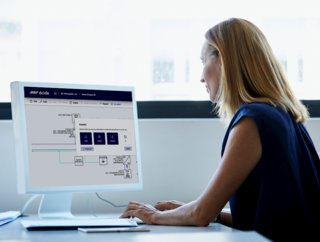 Direct Energy Partners software platform automates DC microgrid design and sourcing processes
Direct Current (DC) energy networks will play a key role in the energy transformation
ABB has formed a strategic partnership with Direct Energy Partners (DEP), a startup that employs digital technology to hasten the adoption of Direct Current (DC) microgrids. As part of the partnership, ABB's venture capital unit, ABB Technology Ventures (ATV), has made a minority investment in DEP, but the financial specifics of the investment were not revealed.
DEP's focus is on local energy generation and distribution through scalable DC microgrids that provide customers with greater operational autonomy while simultaneously lowering their overall energy and operating expenses. The company's systems are 10% more efficient than the industry standard and have a 30% lower total cost of ownership. DEP's DCIDE software platform streamlines the design and implementation of low-voltage DC microgrids, with its digital development environment automatically matching designs with real-world products available in its digital marketplace to provide users with functional solutions.
Low-voltage DC energy networks at the megawatt scale will play a crucial role in the energy transition. Electric vehicles, solar generation, wind farms, battery storage, hydrogen fuel cells, LED lighting, computing, and consumer electronics all generate or consume power as DC. Using a DC microgrid to distribute energy within factories, large buildings, and sites will minimise the number of power conversion steps required, resulting in increased energy efficiency, enhanced operational reliability, and lower total cost of ownership.
"ABB is ensuring sustainable energy distribution systems are ready for this change," said Giampiero Frisio, President, Smart Power Division at ABB. "DC microgrids will connect renewables, hydrogen and energy storage with EV charging and electronic consumers in the most efficient way possible. With the SACE Infinitus DC circuit breaker, ABB already has next-generation hardware solutions for DC microgrids performing in customer trials. Our new strategic partnership with DEP will allow us to deliver a digital platform that enables energy professionals to design and deliver DC microgrids with confidence."