Amazon sets record for most renewable energy purchased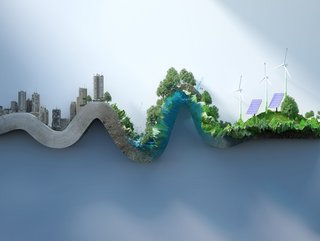 Amazon's renewable energy purchases last year brought it closer to powering operations with 100% renewable energy by 2025 - five years ahead of its target
Amazon has just set a new record for the most renewable energy purchased by a single company, with the company's renewable energy portfolio now totaling more than 20 GW, generating enough clean energy to power 5.3 million homes in the U.S.

The company has announced that in 2022 it increased its renewable energy capacity by 8.3 GW through 133 new projects in 11 countries. This brings the company's total portfolio to over 20 GW, capable of producing enough energy to power over 15 million European homes, across 401 renewable energy projects in 22 countries.
Amazon is still the largest corporate buyer of renewable energy, a position it has held since 2020. The company's investments in renewable energy aim to accelerate growth through innovative technologies and solutions. Amazon is now on track to power its operations with 100% renewable energy by 2025, five years ahead of its original target of 2030.
In 2022, Amazon announced new renewable energy projects in 11 countries and began projects in three more. With 25 additional projects secured, the company now has 401 projects globally including 164 wind and solar farms and 237 rooftop solar projects. Amazon's renewable energy projects are expected to generate 56,881 GWh of clean energy each year.
"Amazon's clean energy portfolio doesn't just top the corporate charts - it is now among the leading utilities globally as well," said Kyle Harrison, head of sustainability research at Bloomberg New Energy Finance. "The fact that it announced a new annual record of clean energy in a year mired by a global energy crisis, supply chain bottlenecks and high interest rates speaks to its forward planning and expertise in navigating power markets and executing long-term contracts."