Carbon Clean opens US headquarters in Houston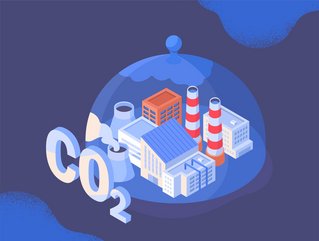 Carbon Clean is responding to a 64% leap in enquiries following the passage of the Inflation Reduction Act and expects the US to become its largest market
The move signals major US expansion plans, which will help in meeting booming demand for its carbon capture technology
Carbon Clean, a renowned global company providing solutions for carbon capture, has announced a significant expansion in North America in response to increasing demand for its carbon capture technology. The company has established its US headquarters in Houston, Texas, and plans to double its US staff to cater to the growing market for its fully modular technology, CycloneCC. This expansion is expected to make North America Carbon Clean's biggest market.
Carbon Clean, based in the UK, offers cost-effective industrial carbon capture solutions for essential hard-to-abate industries such as cement, steel, refineries, and energy from waste. The company's technology has been implemented in 49 locations globally and has captured over 1.8 million tonnes of CO2.
The Inflation Reduction Act (IRA) has led to a surge in demand for industrial carbon capture, with US enquiries for Carbon Clean increasing by over 64% since the act was passed in August 2022.
Carbon Clean has been operational in the US for more than four years, with its largest partner being Chevron New Energies based in Houston, which led the company's $150 million Series C round in May last year. Carbon Clean's establishment of a permanent presence in Houston, as well as its plans for further investment in the US, underscores its strong commitment to this growing market.
Aniruddha Sharma, Chair and CEO of Carbon Clean, said: "With the passing of the IRA, the US has become one of the best places in the world to develop industrial carbon capture projects. Carbon Clean has seen a huge uptick in interest from industrials across the US and our new Houston HQ will help us to meet this demand. We are already partnering with companies with major US operations, including Chevron and CEMEX.
"Carbon Clean is experiencing phenomenal growth globally, but we expect our expansion in North America to outpace all other regions. As a result, we intend to establish a very significant base in North America, which will include developing a local supply chain to ensure we are set to ramp up commercialisation.
"We will be announcing some incredibly exciting projects and partnerships in North America in the coming months, confirming the leading role these geographies will play in delivering industrial decarbonisation."
Plans to come
There is currently a significant transformation taking place in industrial carbon capture, fueled by a new generation of standardised, fully modular, and compact carbon capture units that will be pre-manufactured and mass-produced. These units overcome the cost and space constraints that have previously hindered deployment. Carbon Clean's CycloneCC technology is fully modular and can decrease carbon capture expenses by up to 50%, with a 50% smaller footprint compared to traditional carbon capture units.
Carbon Clean has recently announced its 50th commercial project, which involves providing carbon capture equipment for Ørsted's FlagshipONE facility, the biggest green methanol project in Europe. The company is a leader in innovation with 81 active patent assets in 14 patent families, covering 32 countries. Additionally, it has over ten years of experience designing, building, and operating industrial carbon capture systems.