CarbonFree and BP collaborate on carbon capture project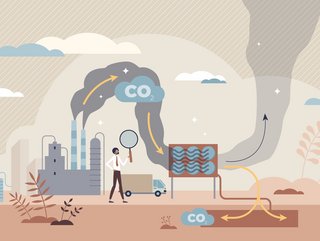 The project will focus on deploying CarbonFree's proprietary SkyCycle™ technology at hard-to-abate industrial sites
The development agreement focused on deploying CarbonFree's proprietary SkyCycle™ technology at hard-to-abate industrial sites
BP and CarbonFree have agreed to work together on carbon capture and utilisation projects using CarbonFree's SkyCycleTM technology, which converts CO2 from hard-to-abate industrial sources into specialty chemicals, including calcium carbonate.
BP ventures has been investing in CarbonFree for almost a decade, and the two companies will now identify and pursue potential SkyCycleTM development projects at industrial facilities. CarbonFree's ambition is to capture 10% of the world's industrial carbon and help industries and companies achieve their net zero goals.
SkyCycleTM is a patented, modular, and scalable technology that produces precipitated calcium carbonate, a valuable product used in various industrial applications. This agreement marks an important milestone in the relationship between BP and CarbonFree, and both companies are committed to accelerating the introduction of SkyCycleTM to the market.
"CarbonFree has been a BP ventures portfolio company for nearly 10 years and during this period we have worked together to help make carbon capture a commercial reality for industrial companies looking to decarbonise. As BP looks to become a net zero company by 2050 or sooner, and help the world get to net zero, CarbonFree's SkyCycleTM technology can play a role in helping heavy industry make progress toward their net zero goals. This agreement is an important milestone in our relationship with CarbonFree and we look forward to our ongoing collaboration." said Orlando Alvarez, SVP, gas and power trading Americas at BP.