Digital transformation: an imminent evolution
By Mariam Ahmad/Tareq W. Alnajjar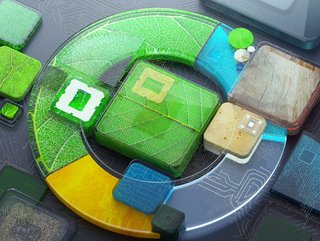 Digital transformation: an imminent evolution
Digital transformation is an inevitability for energy companies not wanting to be left in the dust of technological irrelevance
In a world becoming more digital by the minute, it comes as no surprise that energy providers are beginning to rethink and revamp old operations in order to remain relevant and competitive in an ever-evolving business landscape.
Enterprise digital transformation involves the total integration of digital technologies across an entire business in order to make processes more efficient, scalable and accessible. This sort of digital disruption means that as the evolution of technology rages on, businesses are having to keep pace.
With annual revenue of over $40bn and a market cap of over $200bn, Thermo Fisher Scientific provides its extensive portfolio of products, services, support and digital capabilities to aid energy companies in their digital transformation journey.
Global Strategic Account Executive for Energy, Tareq W. Alnajjar, tells us more.
Digitally transforming with Thermo Fisher Scientific
"First, it's important to realise that digital transformation in the energy sector is no longer an innovative vision but a strategic imperative. Thermo Fisher Scientific has leveraged its 35 years of informatics experience to support the sector with transformative lab informatics software, lab automation solutions, digital services, and digital commerce solutions.
We have already supported many customers across different segments of the energy space to advance on their digital transformation journey. Take the battery sector for example, companies typically look to us for a Laboratory Information Management System (LIMS) designed to comprehensively manage samples and streamline pre-production and in-process sampling, all to improve efficiency and traceability throughout manufacture. For this, we recommend our Thermo Scientific™ SampleManager™ LIMS software, which integrates seamlessly with Manufacturing Execution Systems (MES), allowing battery manufacturers to log samples automatically at specific points and assign appropriate tests. This upstream-through-downstream data flow delivers comprehensive sample management and full traceability, and more streamlined, efficient manufacturing operations.
Moreover, we have developed The Battery Solution for Thermo Scientific™ SampleManager LIMS, pre-configured to further support battery manufacturers. The Battery Solution for SampleManager LIMS provides the key capabilities to drive reliable and repeatable QA testing, with software that also enables customers to continually improve battery production. Manufacturers can therefore significantly reduce scrap rate, enhance traceability, and improve product quality for longer-life – and ultimately more sustainable – battery products.
Similarly, in the oil and gas sector, SampleManager LIMS software helps customers to control their processes with rigorous testing and real-time monitoring, optimise performance by connecting critical instrumentation and data, and comply with regulations. It also helps them better monitor product quality, plant performance, and environmental conditions for maximum quality output.
Encountering challenges and devising solutions
Although companies across the energy sector recognise the importance of digital transformation, it can be taxing. Digital transformation requires careful planning and consideration and is rarely linear. From our vast experience, we see several key challenges on the path to digital transformation.
First is selecting the right partner to steer and guide the transformation journey; an ill-equipped, inexperienced partner could see you erasing the benefits of your transformation efforts, leaving you with an approach that threatens current and future productivity, performance, and technology adoption.
Another challenge is business resilience: how well can an organisation adapt to a change of existing systems and operations, such as implementing a LIMS? Such resilience can vary widely across companies.
Then there is the challenge of stakeholder management, including maintaining comprehensive and transparent communications with those who have the most impact on or are impacted by a project. But effective stakeholder management is no easy feat. For example, with one of Thermo Fisher's recent customers – a large governmental organisation – this involved navigating an administrative, multi-layered, decentralised organisational structure to ensure the right stakeholders were involved throughout the process.
For a successful, fully adopted solution, companies need to incorporate comprehensive change management into their transformation plan. We know, for instance, that successful transformations are aided by digitally driven leadership in a customer's organisation – knowledgeable people willing to evangelise within their company to overcome a reluctance to change. We also know that people are resistant to change when it feels forced, so it's important to involve scientists early in digitisation projects, as this helps to create a pull from the scientists rather than a push from management. Finally, any top-down change must be complemented by bottom-up pressure – people who are subject to workplace or process changes really need to understand the value of and be bought into that change, too.
The last challenge concerns customer expectation, namely overcoming inaccurate preconceptions about digital capabilities. Customers often come to us, for instance, thinking their MES alone is enough to track and manage their data and assure the quality of their end product, largely unaware of the transformative value a LIMS can bring.
Successful case studies
In South America, Thermo Fisher Scientific is working with two customers in clean energy, one of which is a leading natural gas and hydrogen fuel solutions provider. Here, we implemented and updated their LIMS system to our latest version of SampleManager software and deployed it using a Thermo Fisher Scientific-managed infrastructure in the cloud. This is enabling the company to expand the scope of the systems within their laboratories and to ensure the quality and integration of data and systems throughout the organisation. As a result, they have vastly reduced workflow process challenges and increased production efficiency.
Shaping the future of digital transformation for the energy sector
Digital technology in all its forms is dramatically disrupting how laboratorians do science as well as how companies in the energy space do business. We're already seeing — and will continue to see — several digital-driven changes across the sector. One of the most important is the elimination of data silos. By unlocking isolated data and improving access to that data, companies get faster, better-informed decision-making.
Beyond data, digitalisation is also enabling people to better work together across internal and external networks in a seamless, collaborative manner. Armed with these newly integrated systems, companies can then unlock digitally automated lab processes to reduce manual work and free up capacity. The benefits of this are two-fold: for those in the lab, reducing mundane tasks means a more rewarding and engaging experience, and for the lab at large, it means greater productivity. Despite the benefits of digital transformation, though, many in the energy sector are not willing to transform and embrace the advantages of digital technology in all areas of their operation. Such organisations may find it harder to deliver value and compete in the future."