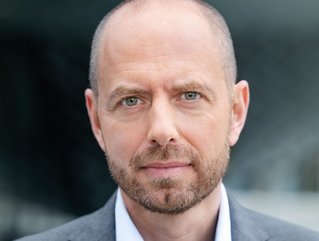 Christian Bruch
The recipient of this month's Lifetime Achievement Award is industry veteran and Siemens Energy's CEO, Christian Bruch.
Christian Bruch has been the President and CEO of Siemens Energy since 2020, managing the company's operations and strategic development. Bruch assumed the role of CEO in May 2020, following the spin-off of Siemens Energy from Siemens AG, where he was a member of the managing board responsible for the company's Energy Management Division.
Bruch has over 25 years of experience in the energy industry and has held various leadership positions at Siemens, including CEO of Siemens Process Industries & Drives and CEO of Siemens in Korea. He is known for his expertise in digitalisation, automation, and electrification, and has been instrumental in driving Siemens' transformation into a digital industrial company.
Under Bruch's leadership, Siemens Energy has been focused on driving the energy transition towards a more sustainable future by developing and implementing innovative technologies that reduce carbon emissions and increase energy efficiency. The company has set ambitious goals to become carbon-neutral by 2030 and to significantly increase the share of renewable energy in its portfolio.
Balancing energy security and the energy transition
One of the most critical voices in the energy world, Bruch's recent efforts revolve around balancing energy security and the energy transition.
"We need to shrink the problem of energy consumption. We underestimate how important efficiency is and how important it is to electrify certain processes that are not electrified today," Bruch tells the Atlantic Council in a recent interview.
"The trilemma remains – the trilemma of energy between affordability, sustainability, and security of supply."
To target this problem, under Bruch's leadership, Siemens Energy is reducing the demand for primary fossil fuels. This is achieved by enhancing existing power plants' efficiency and transitioning from coal to gas, which can significantly decrease CO2 emissions. Siemens Energy's industrial gas turbines have the ability to co-fire up to 60% of green hydrogen using advanced, low-emission combustion systems. They aim to achieve 100% co-firing across the entire product range by 2030.
The future is digitalisation
Digitalisation is becoming increasingly critical for optimising existing grid assets, and enhancing their efficiency and performance.
This is a key feature of Siemens Energy's efforts within the energy transition – Bruch believes integrating renewables into the power grid requires adopting new technologies due to the increased complexity, not only for transmitting power but also for storing energy due to their intermittent power generation.
"We're looking at an unprecedented speed of implementing projects in the next few decades. All these 2030 commitments – this sounds like big growth, but we're not able to build this amount physically…we're going to need digitalisation to get the most out of our existing infrastructure and get the inefficiencies out of the system. We will need digital if we want to introduce renewables. It's not just an efficiency element, it's an indispensable enabler to drive the energy transition," states Bruch.
Energy infrastructure in the future
The need for energy worldwide is expected to grow over the medium and long-term, with electricity demand projected to rise by about 50% in the next two decades. Bruch believes that addressing the increase in demand while tackling climate change requires a sustainable, affordable, and dependable approach. The push towards decarbonisation is driving the shift towards renewable energy sources for both centralised and distributed power generation.
"How do we foster energy transition within this grey zone which still has fossil fuel dependence – there is no other way but to go through this valley of phasing out fossil fuels. Just by ignoring this, it doesn't go away," Bruch explains.
This shift necessitates environmentally friendly products and systems to maintain grid stability. The integration of intermittent or distributed energy resources, such as wind, photovoltaic, and biomass – as well as energy storage – into efficient, dependable power networks increases the complexity of the grid. The demand for transmission technologies is fueled by the coupling of different sectors, such as the use of renewable electricity to produce green hydrogen.