Enline technology supports renewable energy infrastructure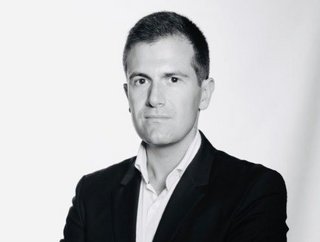 Manuel Lemos, Co-Founder and CEO at Enline. Credit | Enline
Manuel Lemos, CEO of energy infrastructure technology specialists Enline, shares his insight into the benefits of AI & smart technology in renewable energy
Manuel Lemos is the Co-Founder and CEO at Enline, the energy infrastructure technology specialists.
Lemos has been working in renewable energy for almost two decades, at industry leading companies including Voith Hydro and Mota-Engil.
He holds a Master's degree in Civil engineering from Universidade do Porto and a Postgraduate in Management from Oporto Business School.
Why did you found Enline, and what does the company do?
I have always had a passion for entrepreneurship and grew up in a family environment of entrepreneurs, which had a great influence on my life. In 2018 I had the opportunity to learn about a very innovative technology that my partner Gabriel Pino — now the Chief Technology Officer at Enline — had developed. We then decided to do a market analysis and INNOENERGY quickly decided to invest in our project, which left us very motivated and excited about our project as it started to grow.
Enline is a software house with several innovative technological solutions that use a new concept of digital twins that do not require sensors or additional hardware. They are used in the context of the energy industry, specifically in assets and infrastructure for generation, transmission, distribution, and energy consumption. Enline's technology is based on physical and mathematical computational models combined with artificial intelligence algorithms, which allow the creation of digital twins of energy assets, anywhere in the world, remotely, without the need for additional sensors.
This is an unprecedented revolution in the digitalisation of energy assets, mainly due to the fact that the implementation is carried out in a few days completely remotely, without additional sensors, without travel, without face-to-face meetings, and unbeatable in terms of price.
How can technology optimise the transition to clean energy?
Enline digital twins enable energy companies to create virtual replicas of their physical assets that provide real-time data and insights into the condition, performance, and operational status of those assets. This information helps you monitor and manage assets more effectively. By continuously monitoring the digital twin, companies can analyse historical and real-time data to predict when equipment and infrastructure may require maintenance or replacement.
This predictive maintenance approach helps to:
reduce downtime
extend asset life
optimise maintenance schedules
optimise energy production, distribution, and consumption
improve efficiency
reduce transport congestion
optimise operational costs
identify areas of energy waste
implement energy-saving measures
ensure compliance with regulations of energy efficiency.
In the case of electrical networks and distribution networks, Enline's digital twins help manage and optimise network performance, and detect and respond to faults, interruptions, and fluctuations in demand, ultimately improving the reliability and resilience of the energy supply.
How is AI used in the energy sector, and what do you think the future of AI in energy is?
AI allows us to perform better planning and management of facilities, minimise operational costs, and optimise energy systems and has the potential to completely revolutionise the energy industry. With AI-driven automation, greater efficiency, and smarter decision-making, we can look to a future where renewable energy is more affordable than ever.
Tell me about your involvement with the HidroMarañon hydropower plant.
The Hidromarañon project is a hydropower plant located in the Central Andes of Peru, in the Marañon River. I had the pleasure to be part of the team as CEO of the company for almost four years and participated in the development of the project until the construction stage and it had a profound impact on me, both on a personal and professional level. It was a fantastic experience where I was able to experience the reality of the most isolated communities in the Peruvian Andes up close and we were able to help improve the quality of life of these populations and their future generations, while at the same time reinforcing our commitment to renewable energy.
What tips do you have for companies looking to use more renewable energy?
Evaluate renewable energy sources to determine which renewable energy sources are best suited for your location and operations.
Allocate a budget for your renewable energy initiatives, taking into account installation, maintenance and operation costs.
Ensure compliance with local, state and federal regulations regarding renewable energy use and incentives.
Engage stakeholders and communicate your commitments
Monitor and evaluate progress with a robust tracking and reporting system.
Stay up to date with advances in renewable energy technologies, government incentives and market trends to make informed decisions.
Assess economic viability by analysing the financial aspects of renewable energy investments, including payback periods, return on investment (ROI) and tax incentives.
******
For more energy insights check out the latest edition of Energy Digital Magazine and be sure to follow us on LinkedIn & Twitter.
You may also be interested in Sustainability Magazine and EV Magazine.
Please also check out our upcoming event - Sustainability LIVE in London on September 6-7 2023.
BizClik is a global provider of B2B digital media platforms that cover Executive Communities for CEOs, CFOs, CMOs, Sustainability Leaders, Procurement & Supply Chain Leaders, Technology & AI Leaders, Cyber Leaders, FinTech & InsurTech Leaders as well as covering industries such as Manufacturing, Mining, Energy, EV, Construction, Healthcare + Food & Drink.
BizClik – based in London, Dubai, and New York – offers services such as Content Creation, Advertising & Sponsorship Solutions, Webinars & Events.