IBM highlights the importance of RPA in the energy industry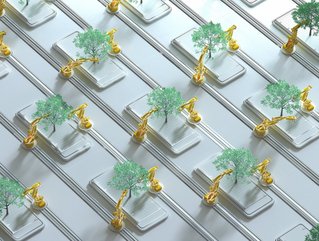 The increasing utilisation of RPA within the energy industry means more streamlined processes and lower costs
As the energy sector looks to improve predicative capabilities and effiency, IBM's Director of Data, AI & Automation, Ebru Binboga offers her insight
At the FANUC robotics factory in Japan, automated machinery forms orderly columns across the work floor, intermittently completing monotonous duties that were once tasked to human workers. The factory can, reportedly, operate unsupervised for up to 30 days. Examples of smart manufacturing do not stop there. The Siemens plant in Germany enables online monitoring of globally distributed machine tools, and, over at Hirotec Manufacturing, there's a mix of IoT, cloud-based technologies, and small servers on factory floors. The result was a 100% reduction in manual inspection time. The 'lights out' production concept – one in which Robotic Process Automation (RPA) handles manufacturing and tasks almost entirely – is growing exponentially. Energy experts are increasingly aware of the benefits of RPA, and how technology can save organisations both time and money. Navigant Research estimates that the energy and utility industry's RPA investments alone are expected to reach approximately $470mn by 2027.
Increased agility in the energy sector
Embracing digital transformation, including the adoption of RPA tools, can improve the skill of energy companies. In the utility industry, RPA involves the utilisation of software bots to automate labour-intensive tasks, enabling these companies to adapt to changes in operations quickly.
Ebru Binboga, Director of Data, AI and Automation at IBM Technology Sales, United Kingdom & Ireland, believes that leveraging AI is essential for this because it gives companies a range of advantages – from better-predicting customer demand and creating hyper-personalised offerings to detecting and preventing fraud in real-time. "Automation technology is also becoming increasingly crucial for organisations, as they work to reduce costs, overcome a skilled labour shortage, meet sustainability goals, and maximise the value of their employees' time and talents. Intelligent automation is the combination of AI and automation technologies," Binboga explains.

Ebru Binboga has been Director, Data AI and Automation at IBM since 2021
Supporting leaner, greener business practices
In the pursuit of creating more efficient and environmentally-friendly businesses, two technology solutions have proven particularly effective: process mining and robotic process automation (RPA). When utilised together, these tools give business leaders the ability to create a valuable framework for meeting their sustainability objectives and successfully implementing a green transformation of operations. By using process mining, organisations can examine and track current workflows, thus determining the best processes to improve. RPA then enables teams to create software robots to automate those improvements. "Investing in RPA is also wise from a sustainability standpoint. In the area of enterprise asset management, for example, we are embedding RPA and machine learning (ML) to make those processes more energy efficient and effective. Those innovations, developed and used internally, are now being shared with our customers. RPA and Process Mining allow us to do data-led innovation across multiple levels.
of the enterprise, in basic analysis, within a workflow, and even across ecosystems contributing to new levels of sustainability," states Binboga. "When it comes to sustainability initiatives, continually optimising business processes by discovering and eliminating operational deviations can be used to help reduce the carbon footprint and resources consumed." An example of this can be seen in a recent study by CapGemini, where it was found that NextEra Energy, a US-based Fortune 200 energy company, is applying machine learning to optimise operating parameters for its wind turbine fleet. The aim is to maximise output and perform predictive maintenance. "We operate at $3 to $4 [per MWh] better, including availability and operating costs, on the wind side than anyone else in the country," says Jim Robo, CEO of NextEra Energy.
Raising productivity, cutting costs
Lowering expenses, increasing productivity and generating more chances for growth in market dominance – it's not by chance that companies utilising RPA are the ones that are separating themselves from the competition.
One example of this in practice is the Chinese green energy company ENN Group Ltd, which tapped into hyper-automation to boost productivity and reduce costs. At a time of remote work during the pandemic, the energy giant – serving customers across 80 cities in China – launched a cutting-edge virtual assistant that merged AI from IBM Watson® Assistant and IBM Watson Discovery, while incorporating the automation capabilities of IBM® Robotic Process Automation (RPA) with Automation Anywhere. This new tool was able to understand and answer IT employee service desk requests. In just half a day, the virtual assistants significantly improved the remote work experience for thousands of employees, providing them with the technology they required.
According to Li Qiang, the IT Platforms Executive at ENN Group Co. Ltd., the company's AI automation platform enhances the work of employees by providing them with AI-powered tools and freeing them from mundane, repetitive tasks. This allows employees to tap into their creativity and imagination. The platform, based on IBM RPA technology, also features an automated financial assistant that can handle basic back-office duties, such as generating reports and managing monthly ledger entries.
The results were impressive, with the assistant completing 2,000 to 3,000 tasks daily and supporting over 70 business scenarios. The impact was substantial, resulting in millions of dollars of value and a 60% reduction in processing time.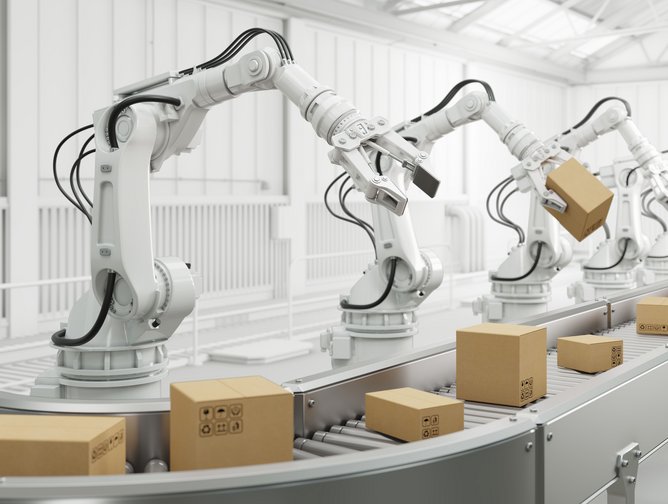 RPA and Process Mining allow companies to do data-led innovation across multiple levels of the enterprise