Masdar to construct three solar projects in Uzbekistan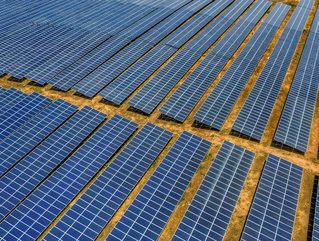 Once fully operational, projects will generate enough electricity to power over 1 million homes, while displacing more than 1million tonnes of carbon dioxide annually
Construction to begin in first half of this year on Sherabad, Samarkand and Jizzakh Solar Projects, which have a combined capacity of around 900 megawatts
Masdar announced that it has closed on three solar photovoltaic (PV) projects in Uzbekistan. The plants, which will have a combined capacity of approximately 900 megawatts, will represent the largest solar development programme in Central Asia.
The Asian Development Bank (ADB), the Asian Infrastructure Investment Bank (AIIB), the European Bank for Reconstruction and Development (EBRD), and the European Investment Bank (EIB) are providing funding for the projects. Participants in the B loan are the Dutch Entrepreneurial Development Bank, FMO, and ILX.
During the COP27 climate conference last year, Masdar agreed to join IRENA's Energy Transition Accelerator Financing (ETAF) platform with the potential to invest up to US$200 million in renewable energy projects in equity. Masdar and AIIB have committed funding to the Uzbekistan projects under the ETAF drive. ETAF is a platform for climate finance with multiple stakeholders that aims to deploy 5 gigawatts of new renewable power in developing nations by 2030.
Niall Hannigan, Chief Financial Officer, Masdar, said, "Reaching this milestone for all three projects is a proud moment for Masdar and a key stage for Uzbekistan's clean energy journey. Masdar is already playing a significant role in supporting the Government of Uzbekistan's ambitious renewable energy objectives, and we look forward to continuing to grow our portfolio of projects in this key strategic market. This achievement would not have been possible without the support of the Government of Uzbekistan, and the International Renewable Energy Agency, as well as our financial partners, who have demonstrated unwavering commitment to driving sustainable economic growth for the people of Uzbekistan."