McKinsey: Europe must safeguard land to meet climate goals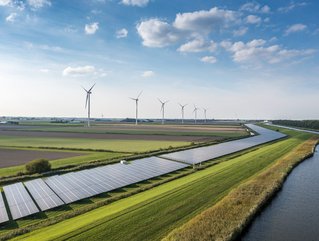 Europe's 2040 sustainability goals
Latest insights from McKinsey reveal that the pressure is on for Europe to safeguard sufficient land by 2040 if they are to reach climate goals
When it comes to expanding capacity generated by renewable energy sources (RES) in Europe land availability is a major constraint for the continent. Identifying and safeguarding this land will be vital if Europe is to meet its ambitious climate neutrality goals.
"The role that land availability plays in the energy transition cannot be underestimated but we must also consider that land availability is crucial to other societal and environmental objectives, such as agriculture and biodiversity conservation. This creates increased competition for what are all extremely important issues," said Raffael Winter, Partner at McKinsey.
According to recent findings from McKinsey, the needed land to meet the RES capacity by 2040 in France, Germany, and Italy alone is equivalent to the size of Belgium. Estimations indicated that 90% of the targeted additional capacity will need to be supplied by wind and solar which require large amounts of usable land.
Challenges faced by those in Europe include technical suitability and a significant percentage of land is prohibited from development due to strict regulations and environmental limitations. In Germany alone, only 9% of available land is suitable for wind and less than 1% in Italy is suitable for Solar PV.
And the challenges don't stop there. Whilst regulatory constraints can vary widely across Europe, they can also vary within countries too creating inter-region tension. For example, Germany's technical, regulatory, and environmental constraints reduce the potential availability of land for wind by 92%, of which regulatory rules relating to distance to settlements and infrastructure for onshore wind accounts for 60%.
"It's vital for businesses and regulators across Europe to act hand in hand to ensure that RES development is land-efficient and biodiversity-enhancing by harnessing deployment strategies that can ensure sustainability and promote a comprehensive approach," added Winter.
Seven actions to mitigate the risk of bottlenecks:
Within its latest report - 'Land: A crucial resource for the energy transition' - McKinsey identifies seven actions land-use stakeholders can take to mitigate the risk of bottlenecks when identifying and securing land for RES development.
Updating spatial planning and land allocation
Revisting regulatory rules
Maximising repowering
Incentivising social acceptance
Fostering hybrid land use
Innovating to preserve biodiversity together with RES development
Incentivising solar PV deployment on sealed surfaces