Microgrids to grid resilience: Transforming energy networks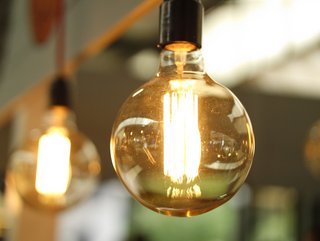 Microgrids to grid resilience: Transforming energy networks
To address challenges faced by the power grid, industry leaders Siemens, Albireo Energy, and ABB are increase the use of smart and microgrid capabilities
Energy network modernisation is a critical factor facing the sector today. Easing reliance on central grids comes in the forms of microgrids – local electrical grids that act as a single, controllable entity – and smart grids, which take form in the utilisation of digital communications technology to better manage networks. The transition away from centralised power plants towards decentralised or better distributed power plants is characterised by lower capital requirements and reduced dependence on fossil fuels.
The demand for electricity is expected to increase by approximately 40% between 2012 and 2030 due to population and economic growth. To meet this demand, there is a shift towards decentralised power plants such as microgrids which have lower capital requirements and reduced reliance on fossil fuels. Microgrids provide society with continuous, efficient, cheap and clean sources of energy. They are made up of distributed generators, energy storage systems and flexible loads, and when integrated with a smart grid, can provide a secure and stable electricity supply.
The macro impacts of microgrids for sustainability
A major player within the realm of microgrids, Siemens believes that the implementation of cleverly organised microgrids, hybrid power plants, and energy parks has the potential to significantly aid in the process of decarbonisation.
Recently, the company launched its microgrid at the Siemens Corporate Technology North American Headquarters, which serves not only as the primary energy source, but also as the foundation for pioneering research that investigates the multifaceted aspects of energy, such as sustainable development and resilience. Princeton Siemens' microgrid demonstrates how innovative technology can be leveraged to achieve ambitious decarbonisation goals and generate substantial energy cost savings.
Notably, the microgrid serves as a tangible blueprint for an adaptable and efficient microgrid system that can be replicated in other locations worldwide, making it a vital tool in the ongoing effort to decarbonise the energy sector.
Speaking about the development, Head of Research Group, Autonomous Systems & Control at Siemens Xiaofan Wu said:
"It is Siemens' belief that we not only hold ourselves accountable in the fight against climate change, but work with our customers to implement our technologies and solutions to help them along their own sustainability journey.
"Our Princeton, NJ campus – Siemens' North American R&D hub – is home to the Siemens Princeton Island Grid, a microgrid system that is showcasing the combination of renewable energy solutions such as solar arrays with building management and energy management solutions. The result is an innovative, resilient, and cost-effective microgrid system that serves as a live testbed for Siemens' customers and partners. The Princeton microgrid is a lighthouse project that acts as a blueprint for our customers across industries, as well as Siemens' own facilities.
"We strive to develop and industrialise technologies with purpose – and we do this in collaboration with our global ecosystem of research partners."
Wu believes that microgrid systems are one of the many solutions states will need to integrate into the overall energy mix, if they hope to reach the US's decarbonisation targets.
"Microgrids not only allow for carbon-reducing energy sources to be operated intelligently, but will also provide reliable and resilient sources of power when faced with extreme climate events and increased electrification efforts. More efficient systems and renewable resources translate into fewer carbon emissions being released into the atmosphere.
"By combining field-tested energy management technologies across building, energy generation sources, and energy storage systems, Siemens is showcasing how these technologies can work together, and providing microgrid operators with a holistic view that will minimise energy spend while maximising comfort and security," he concludes.
Ensuring grid resilience
Grid resilience is an important factor for an evolving grid – continued investment in this space and the push towards grid modernisation will mitigate operational costs and save companies millions, if not billions.
The possibility of power outages caused by severe weather is amplified by other hazards that the grid faces, such as cyber assaults and worldwide pandemics. As a result, ensuring the resiliency of the grid has become a crucial subject.
ABB's Global Digital Lead, Sherif El-Meshad, believes that the electrical grid is the backbone of modern society, stating: "We experience the importance of having a stable electricity supply every day, considering the current geopolitical conflicts, and, more recently, with concerns about energy security and supply following the war in Ukraine.
"We are also realising that the transition to clean energy makes us more vulnerable to instability. The implementation of technology to make the grid more resilient is now high on the agenda for utilities. This process can be further automated, and we are developing technology that will take the time and effort out of monitoring and scheduling usage, without compromising the quality of supply."