Ministry of Climate Change in UAE leads 'Green Retreat'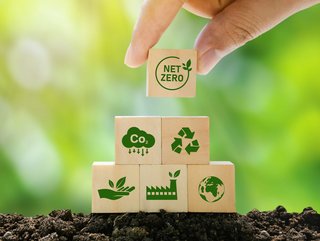 Under the theme 'United for Climate', UAE Ministers of Economy, Energy, Education, Culture and Youth came together to discuss efforts across seven Thematic Councils
Ahead of COP28 UAE, under the theme 'United for Climate', UAE Ministers of Economy, Energy, Education, Culture and Youth came together to discuss efforts
The 'Green Retreat', organised by the UAE Ministry of Climate Change and Environment, brought together over 150 high-ranking officials from 50 government and private entities to showcase the country's commitment to tackling climate change. As a forerunner to the upcoming Conference of Parties (COP28) to be hosted by the UAE later this year, the event was held in Expo City Dubai under the theme 'United for Climate'. Through collaboration and innovation, the retreat highlighted the most significant initiatives in climate action, environmental preservation, and sustainability promotion across the nation. It aimed to foster a joint approach in preparation for COP28, scheduled to take place in Dubai from November 30 to December 12, 2023.
The Green Retreat was attended by Her Highness Sheikha Shamma bint Sultan bin Khalifa Al Nahyan, President and Chief Executive Officer of the UAE Independent Climate Change Accelerators (UICCA); H.E. Mariam bint Mohammed Saeed Hareb Almheiri, UAE Minister of Climate Change and Environment; H.E. Abdulla Bin Touq Al Marri, Minister of Economy; H.E. Suhail Mohamed Al Mazrouei, Minister of Energy and Infrastructure; H.E Dr. Ahmad Abdulla Humaid Abdulla Belhoul Al Falasi, Minister of Education; and H.E. Salem bin Khalid Al Qassimi, Minister of Culture and Youth.
The Green Retreat drew a diverse and influential group of attendees, including high-ranking officials from relevant federal and local government ministries and agencies, accelerator representatives, government media offices of the seven emirates, major private sector companies, and numerous prominent business leaders.
Aligned with the directives of His Highness Sheikh Mohammed bin Rashid Al Maktoum, Vice President and Prime Minister of the UAE and Ruler of Dubai, the Ministry of Climate Change and Environment is spearheading the collaborative efforts of all government and private institutions to prepare for the highly anticipated COP28 summit.
During her speech, Her Excellency Mariam Almheiri emphasised the ambitious mission of the Green Retreat, which brought together national experts and strategic partners from various sectors to advance climate action in the UAE. The objective is to showcase the country's climate efforts and status during COP28 UAE, and to elevate its role in providing innovative and inspiring solutions to global climate challenges while promoting a climate-resilient world.
She said: "The UAE's hosting of COP28 this year, along with naming 2023 as the Year of Sustainability, is tangible evidence of our wise leadership's vision and commitment to playing a leading role in the fight against climate change, which impacts humanity as a whole. UAE President His Highness Sheikh Mohamed bin Zayed Al Nahyan has demonstrated the UAE's commitment to uniting global efforts in line with the approach of our late founding leader, the late Sheikh Zayed bin Sultan Al Nahyan."