Oil & gas to become more competitive in renewable energy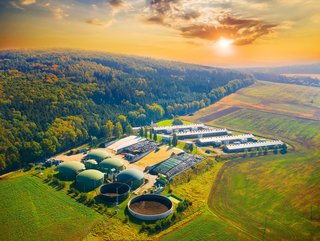 The oil and gas sectors are expected to gain a sizable foothold within the renewable sector this decade
Oil and gas leaders are increasingly positioning themselves as the providers of renewable power and renewable fuels.
GlobalData reports that oil and gas leaders are aiming to become more competitive in the renewable energy sector, as traditional power producers currently dominate the market. According to their findings, oil and gas companies only held slightly over 1% of the world's total installed renewable energy capacity in 2022. However, as renewable energy generation is projected to increase at a compound annual growth rate of 6.9% between 2022 and 2030, while fossil fuels are expected to decrease in the global power mix, oil and gas companies have committed to investing significantly in renewable energy to enhance their market share in the years to come.
GlobalData's thematic report, "Renewable Energy in Oil & Gas," provides an overview of the competitive positions held by oil and gas players in the renewable energy segment. It further benchmarks the efforts of major oil and gas companies, such as BP, TotalEnergies, Shell, and Equinor, in the solar, wind, and biopower value chains. It also identifies the various trends influencing the renewable energy theme and the technologies that have evolved to exploit the harvested renewable energy.
Ravindra Puranik, Oil and Gas Analyst at GlobalData, comments: "Leading oil and gas companies are expanding their exposure to renewable energy through increased investments, as international bodies, such as the United Nations, have highlighted the need to mitigate carbon emissions. Going forward, the oil and gas industry will increase its adoption of zero-carbon sources, with alternatives such as solar and wind power becoming increasingly popular."
Solar and wind energy have been the primary markets in the shift to renewable energy, as these technologies have promising growth potential. Oil and gas companies are also increasing their exposure to the emerging biopower segment.
Puranik continues: "Oil and gas leaders are increasingly positioning themselves as the providers of renewable power and renewable fuels. Solar and wind power projects have comparatively higher growth potential and are also witnessing falling project costs. This makes them ideal investments for oil and gas companies in their energy transition."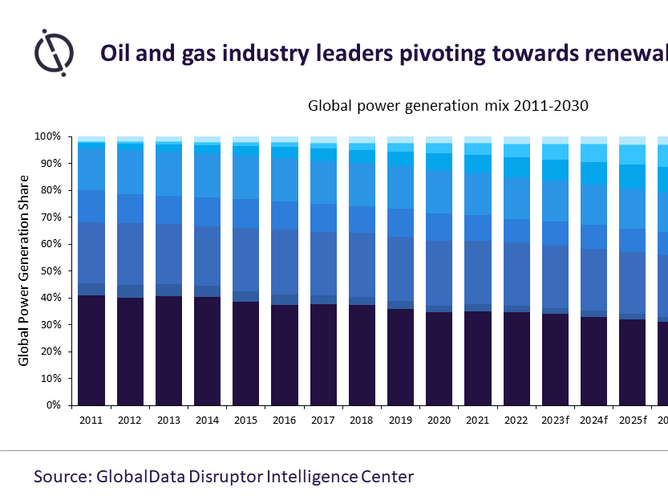 Oil and gas players are significantly behind the curve with respect to traditional power players