Sakuu to become publicly traded company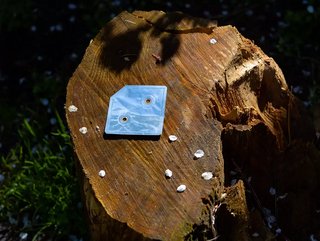 Sakuu's printing process starts with raw material and ends with a ready-to-use patterned battery
The EV printed battery company is now valued at $705 million
Plum Acquisition Corp. I ("Plum") (NASDAQ: PLMI), a special purpose acquisition company ("SPAC"), announced that they have entered into a definitive business combination agreement, providing for a merger that will result in Sakuu becoming a publicly traded company.
Upon the closing of the proposed transaction, the combined company will be renamed Sakuu Holdings Inc. and is expected to be listed on a US national exchange under the ticker symbol "SAKU." The transaction implies an enterprise value of approximately USD $705 million.
Founded in 2016, Sakuu is commercialising next-generation lithium (Li) metal batteries and Li-metal all-solid-state batteries to be mass-produced via proprietary multi-material, multi-process additive manufacturing technologies. In pioneering SwiftPrint™ solid-state batteries from its Kavian™ additive manufacturing platform, Sakuu solves fundamental challenges that are known to impede commercial-scale production of solid-state batteries. Further benefits from SwiftPrint™ batteries include custom form factors and sizes, energy density gains, recyclability, and anticipated process, material, and energy efficiencies when compared to traditional battery manufacturing methods. Sakuu intends to license its battery chemistries and sell its Kavian™ platforms to companies seeking to deploy cleaner, better, and more cost-effective energy at scale. Samples of Sakuu's safe, non-flammable high energy density Li-metal anode battery have undergone evaluation and testing by customers in multiple markets since the third quarter of 2021.
With the Kavian™ platform, and across its battery product lines, Sakuu intends to first serve the next-generation solid-state battery needs for broad industries, such as e-mobility, grid energy storage, aerospace, industrial, consumer electronics and electric vehicles (EVs).
Sakuu Founder and Chief Executive Officer Robert Bagheri , stated, "The arrival of transformative additive manufacturing will have profound implications across global legacy manufacturing. Our high-volume Kavian solution for printing batteries can potentially leap-frog decades of manufacturing stagnation. We believe Kavian is the only known solution for producing heavily in-demand products, such as solid-state batteries, that can be custom-printed rapidly and cost-effectively—taking next-generation battery manufacturing to realms never imagined. Since 2016, our talented team, with deep and diverse industry expertise, has worked diligently to develop Kavian, along with our next-generation battery products..."