Meet Zeigo™, Schneider Electric's sustainability SaaS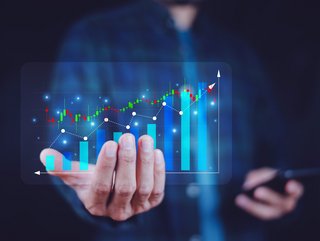 Zeigo Activate joins two existing Schneider Electric digital solutions rebranded under the Zeigo name that are designed to meet the carbon reduction needs of organisations
Ziego is a new software offering helps small and medium-sized enterprises set accurate, achievable decarbonisation targets
Schneider Electric has announced the launch of Zeigo, a sustainability software ecosystem built to simplify and accelerate climate action for companies of all sizes. Zeigo complements Schneider Electric's existing sustainability consulting services and enhances a growing portfolio of digital solutions.
Zeigo is set to integrate current Schneider Electric digital sustainability tools with a fresh software-as-a-service (SaaS) platform called Zeigo Activate. This new offering, designed specifically for small and medium-sized businesses (SMEs) seeking to reduce their carbon footprint, has been crafted by Schneider Electric's sustainability specialists to surpass existing market solutions. It will provide effortless emission calculations, a bespoke decarbonisation strategy, and a solutions provider marketplace tailored to the region.
Simplified sustainability with the Zeigo ecosystem
SMEs are increasingly being pressured to decarbonise, with net zero targets fast approaching. Zeigo Activate will help small to medium enterprises measure emissions baseline, set reduction goals, and accelerate sustainability efforts by providing the relevant tools necessary.
"Many barriers have kept SMEs from decarbonising, including lack of awareness, the availability of pragmatic tools, and limited access to resources. Zeigo Activate levels the playing field for these companies by providing easy, actionable solutions," said Steve Wilhite, President of Schneider Electric's Sustainability Business. "The application has the potential to revolutionise how SMEs decarbonise while driving significant value for companies of all sizes seeking to address value chain emissions."