Scotland generates record-breaking renewable energy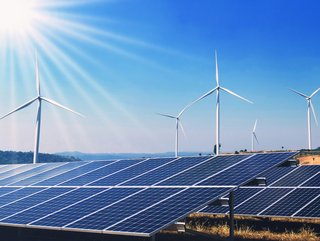 According to official data, Scotland broke previous records by generating 35.3TWh of renewable electricity in 2022
According to government data, Scotland produced sufficient renewable electricity in 2022 to supply all households with power for more than three years.
According to official data, Scotland broke previous records by generating 35.3TWh of renewable electricity in 2022, marking a 28.1% increase from 2021 and 9.8% from 2020. This amount of electricity could power all households in Scotland for over three years. The fourth quarter of 2022 saw the largest increase in renewable electricity generation in Scotland's history, rising by 14%.
Between September and December 2022, the renewable electricity capacity grew from 13.6GW to 13.8GW. In addition, Scotland's net electricity exports increased by 17% to 18.7TWh in 2022, with a wholesale market value of approximately £4 billion.
Wind energy was the primary contributor to Scotland's renewable electricity generation in 2022, accounting for 27.5TWh. Of this amount, 5.8TWh came from offshore wind, while 21.8TWh was generated from onshore wind.
Renewable energy 'powerhouse'
The national organisation representing the renewable energy sector hailed the figures as evidence that Scotland is a "powerhouse" in this field. Scottish Renewables' director of communications and strategy, Nick Sharpe, emphasized that Scotland's abundant renewable resources - including winds, waves, tides, rainfall, and longer daylight hours - are tremendous assets that can produce significant economic and environmental benefits through renewable energy technologies.
Renewable electricity generation accounts for the vast majority of Scotland's gross electricity consumption, and over the last decade, the country's renewable electricity output has more than tripled. Sharpe noted that the sector currently employs over 27,000 individuals and has generated £5.6bn of output.