Solargis opens Singapore office to target APAC markets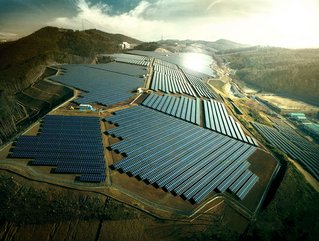 Strba and his team will support new and existing clients in one of the world's most complex environments for PV power generation
The Singapore branch is led by newly appointed CEO of Solargis APAC, Michal Strba, who brings over two decades of experience in the region
Solargis, provider of solar data, software and expertise, has opened a new office in Singapore, which will be led by newly appointed CEO of Solargis APAC, Michal Strba.
The Singapore branch will pursue fresh prospects and assist the firm's expanding clientele in the Asia-Pacific region, which encompasses some of the most challenging conditions for solar photovoltaic - due to its variable terrain, topography, and dotted geography of its island nation states.
Solargis' recent 2022 Global Solar Performance study highlighted the levels of solar resource variability experienced in the region over the past 12 months. As the APAC solar market grows, this is a factor driving demand for reliable tools to understand climate impacts on investment prospects and operational portfolios.
Demand in the APAC region
China, Japan, and Australia are three key commercial targets for Solargis within the APAC markets. Solargis has experienced significant growth in the past two years, largely driven by the high demand from China.
Solargis' success in China is due to the reliable PV data and software services it provides to solar PV power producers and investors. Seizing the opportunity, the company plans to further build upon this growth, establishing a stronger local presence within the same time zone.
The company also recognises the importance of catering to the needs of its clients in Japan, where the complex island geography has increased the demand for Solargis' trusted granular data to better understand solar irradiance variability and financial uncertainty.
Australia is another fast-growing solar market, with a significant presence on the global PV stage. Solargis plans to provide its services to local solar investors and operators as they capitalize on the market's development and maturity, facilitated by the company's local presence.
APAC's solar resource variability map can be found here.
Michal Strba, CEO, Solargis APAC, said: "APAC is a significant, yet complex market for development and operation of solar portfolios. Solar investors face numerous market-specific resource risks that significantly impact investment and operational decisions.
By bringing our international expertise, granular solar data and software services closer to our APAC clients, we aim to help investors in the region increase their confidence as they drive forward the energy transition."