UAE's ADNOC allocates $15 bn to decarbonisation projects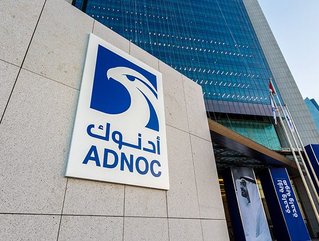 The Abu Dhabi National Oil Company has announced a new strategy to progress the decarbonisation of its project by 2030.
Acting on the Board's guidance, ADNOC has allocated $15 billion (AED55 billion) to advance an array of projects across its diversified value chain by 2030. These projects will include investments in clean power, carbon capture and storage (CCS), further electrification of its operations, energy efficiency and new measures to build on ADNOC's long-standing policy of zero routine gas flaring.
The Abu Dhabi energy group will announce initiatives throughout 2023, including a CCS project, investments in new and cleaner energy solutions and international partnerships, the statement said.
His Excellency Dr. Sultan Ahmed Al Jaber, UAE Minister of Industry and Advanced Technology and ADNOC Managing Director and Group CEO, said: "Under the directives of the UAE's wise leadership and the ADNOC Board of Directors, ADNOC continues to take significant steps to make today's energy cleaner while investing in the clean energies and new technologies of tomorrow. Now, more than ever, the world needs a practical and responsible approach to the energy transition that is both pro-growth and pro-climate, and ADNOC is delivering tangible actions in support of both these goals.
Since January 2022, ADNOC has received 100% of its grid power supply from Emirates Water and Electricity Company's (EWEC) nuclear and solar energy sources. ADNOC also concluded a $3.8 billion deal to build a first-of-its-kind, sub-sea transmission network in the MENA region, connecting ADNOC's offshore operations to the onshore power network, with the potential to reduce ADNOC's offshore carbon footprint by up to 50%.
The strategic programme is a key enabler of ADNOC's Net Zero by 2050 ambition and goal to reduce carbon intensity by 25% by 2030.